Aeria Games Announces Shaiya Phoenix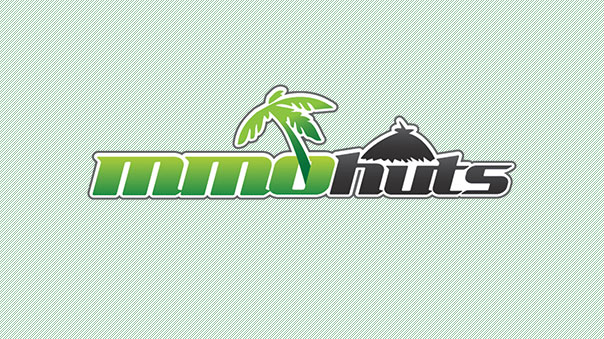 Shaiya Phoenix is a new Shaiya experience, just announced by Aeria Games.
The game has been redesigned to offer "rebalanced game systems and a fresh economy structure." Featuring new servers separate from the original Shaiya, the game will let players enjoy the adventures of the original game without gold inflation or market imbalance. The game also strives to improve the new player experience and simplify the item mall and aim for PvP balance. Meanwhile, other Shaiya servers will be merged as Aeria Games waits for more developer content.
The first 25,000 players to log in will also earn a special welcome package that includes a mount and other powerful items.
Shaiya Phoenix Gameplay Screenshot

Source:
Rise from the Ashes in Aeria Games' Shaiya Phoenix

Classic MMORPG Blazes Back into the Spotlight with a Host of New Features

SANTA CLARA, Calif. – June 14, 2012 – Take flight anew with the spectacular Shaiya Phoenix from Aeria Games, a leading global publisher of free-to-play online games. Shaiya Phoenix is the newest addition to the Aeria Games catalog, offering the core features and amazing gameplay that made Shaiya a rousing success in 2008, but reimagined with rebalanced game systems and a fresh economy structure.

"Our effort to revitalize a truly beloved IP is one that we're confident our fans will appreciate," said Executive Producer Spencer Tucker. "In Shaiya Phoenix, players will engage with a plethora of familiar characters and environments that are seamlessly integrated with a host of new elements. This new epic experience truly carries the legacy set by the original game."

The fresh, unconquered territories in Shaiya Phoenix give players the ability to start from the ground up and play at their own pace. Both old and new players alike will be able to make their mark on even footing in a new Shaiya world brimming with endless possibilities.

Key features of the exciting new world in Shaiya Phoenix:

· Relive the Glory Days: Experience the world of Shaiya from the beginning alongside your peers
· Newly Rebalanced: Exciting gameplay and thrilling PvP on equal terms
· Fresh Economy: No gold inflation or market imbalance
· Play at Your Own Pace: Battle casually, or grind for real power

As an added bonus, the first 25,000 players to enter the game will receive a special exclusive welcome package that includes a free mount and powerful items to assist players early on.

Like all titles published by Aeria Games, Shaiya Phoenix is free to download and play. For more information on Shaiya Phoenix, please visit http://shaiyaphoenix.aeriagames.com .
Next Article
Kitfox Games has recently revealed their plans for their upcoming co-op action game: Moon Hunters, as well as their planned schedule for any a...
by Mikedot
A fantasy MMORPG set in the "Record of Lodoss War" anime world is live on the gaming platform, Game & Game and went live on Augu...
by Ragachak