Aeria Games announces Kitsu Saga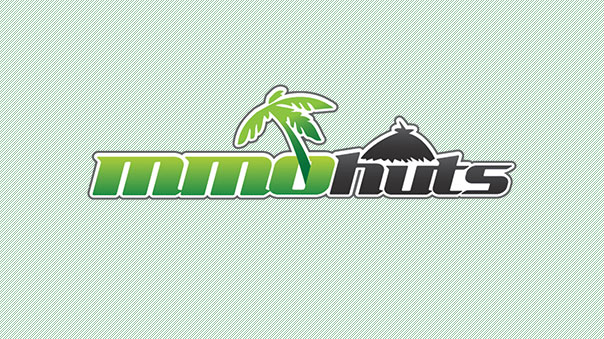 Aeria Games has announced a new game adding to their line up: Kitsu Saga. Beta sign ups are already being accepted at  http://kitsusaga.aeriagames.com/. The game is developed by X-Legend, who also developed Grand Fantasia.
Kitsu Saga has players train to become mighty warriors, while accompanied by fox spirits known as Kitsu, descended from the legendary nine-tailed foxes. Not much more is known about the title right now, other than it will be beginning testing 'soon' by Aeria standards!
Kitsu Saga Gameplay Screenshot
The Original Press Release:
Aeria Games Acquires Kitsu Saga

Fantasy Martial Arts MMORPG to Be Published in North America and Europe

FOR IMMEDIATE RELEASE

SANTA CLARA, Calif. – August 18, 2010 – Aeria Games, a leading publisher of interactive entertainment, seeks brave martial artists to embark upon Kitsu Saga, the latest massively multi-player role-playing game (MMORPG) to join their free-to-play catalog. Developed by X-Legend (formerly EASYFUN Entertainment), creators of Aeria's hit title Grand Fantasia, Kitsu Saga challenges its players to train in the ways of combat and become proud warriors for their faction, all while accompanied by wily and mischievous fox-spirits known as Kitsu.

"We're eagerly looking forward to working with X-Legend on a new title," said Melodie Leonard, Junior Project Manager at Aeria Games. "Fans of Grand Fantasia will be pleased to know that Kitsu Saga brings the same high level of quality into an exciting and rich new world, and all of Aeria's 13 million players can be sure they'll be receiving the dedication and support they've come to expect from our company."

Kitsu Saga transforms players into neophyte martial artists, seeking to survive the rigors of training under their faction's school and become full-fledged warriors to defend their realms from evil. Along the way, they will be joined by the Kitsu, a tribe of helpful foxes descended from a holy nine-tailed spirit. Players will be able to bring the Kitsu's magic into battle, as well as build relationships with Kitsu for powerful items and artifacts.

Kitsu Saga is scheduled to begin Closed Beta Testing soon. For more information, and to sign up for CBT participation, visit http://kitsusaga.aeriagames.com.
Next Article
Sony Online Entertainment's (SOE) annual fan convention and news-fest SOE Live will kick off with title keynotes taking place all day Fri...
by Mikedot