AdventureQuest Goes Mobile with Battle Gems Available Now on the iOS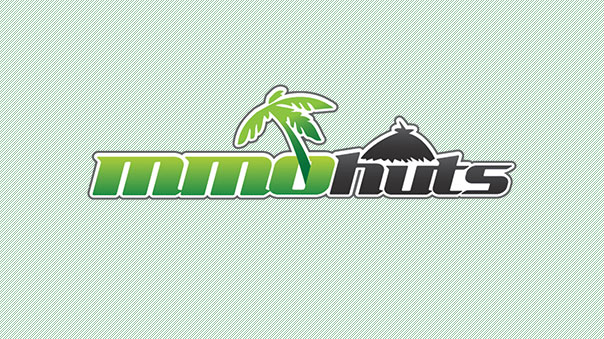 Over 180 million players have signed up for web games by indie game studio Artix Entertainment, and now they are excited to announce Battle Gems, the puzzle-based role playing game available now in the iTunes App Store.
Battle Gems features a huge cast of quirky and comical characters and monsters with nods to geek, gaming, and pop culture icons. Players battle, quest, and race their Facebook friends up the huge and humorous world map towards their ultimate goal, Mount Doom Dread Death Skull.
Here's a plethora of bullet points for your perusal:
Battle Gems Game Features:
— Over-the-top fantasy Puzzle/RPG
— Amazing 2D graphics (…'cuz 3D is too hard)
— 150+ crazy monsters including BrutalCorn, Octobear and more!
— 450+ quests to Mount Death Dread Doom Skull
— 250+ items to equip
— Every item you collect increases your total power!
— Fully customizable character
— Crazy monsters, epic battles, and… horrible puns (but get it anyway)
Device Requirements:
— iPhone, iPad, iPod Touch
— Requires iOS 6.0 or later
— 85 MB
Pricing and Availability:
— Battle Gems is FREE! Whoohoo!
— 99 pennies for additional turns if patience is not your friend
— Speaking of…. you can ask your Facebook friends for more turns
— Limited-Time 'Founder Package' for $9.99 grants you UNLIMITED turns, the exclusive Dragon Knight Armor Set, permanent 30% Gold boost, and also unlocks exclusive items in AdventureQuest Worlds MMO at www.AQ.com
— Battle Gems is available worldwide exclusively through the iTunes App Store
— Android and Facebook versions coming soon
The North American Dragonica Closed Beta starts on June 30th. Are you ready? Get your Dragonica Closed beta key and start playing this new fre...
by Guest
Independent developer and creators of Space Engineers game, Keen Software House, is launching a creation contest in collaboration with NVIDIA ...
by MissyS