A Mojave Makeover for Fallen Earth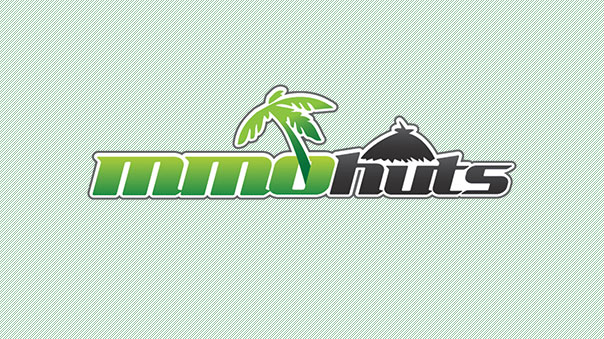 Today, Reloaded Productions announced a new major update for Fallen Earth: Global Territory Control.
The update adds new conquerable settlements and outposts throughout the world, which will grant their owners property rights such as resource extraction and passive buffs that boost core combat skills and crafting. A new 50+ PvP area, The Foothills, will give players a new area to challenge each other in. A new player-crafted technology, prospectors and harvesters, will now let players survey and extract materials passively. New Death Toll items and recipes will also be available.
Other tweaks will also be found in the update, including combat trainers, merchant buyback, faster mounting, bulk purchasing, skill tree improvements, and junk-tech starting gear.
Players can also get a new Light Slugthrower Rifle (an advanced version of the new Junk Tech starter rifle) for free by entering "JUNKTECH" as a promo code in-game or on the Fallen Earth website. The code expires June 1.
Fallen Earth is published by GamersFirst, which also publishes APB Reloaded and Sword 2.
Fallen Earth "Park City" Gameplay Screenshot

Source:
The Mojave Makeover –Massive update for Fallen Earth

The Wasteland gets edgier with sweeping changes to the landscape and politic systems

Irvine, Calif., May 16, 2012 – Reloaded Productions, the wholly-owned creative development studio for GamersFirst, announced a major update for the post apocalyptic Free2Play online sandbox game Fallen Earth today. Titled Global Territory Control, the update introduces entirely new game content, updated landscapes and new player-crafted technology.

Key Features of the Update include

1.      All new settlements and outposts throughout the world that can be conquered by each of Fallen Earth's player factions
2.      Capturing settlements grants sole property rights to the owning faction, allowing them to extract valuable resources from the territory
3.      The faction with the strongest territorial claim gets a passive buff improving core combat skills, Precision, Power, and Death Toll, Experience, Faction, Random AP gain, as well as harvesting and crafting speed by 5-10%
4.      All new level 50+ PvP area: The Foothills, filled with rare and valuable resources
5.      Brand new player-crafted technology: Prospectors and Harvesters
a.       Prospectors allow players to survey for resource-rich areas
b.      Harvesters allow players to set up a device to passively extract materials
6.      Brand new items and recipes acquired via Death Toll

The highlight of the 2.4 Global Territory Control update is the most sought after and valuable new territory, The Foothills, which promises an abundance of rare and valuable resources in the recently constructed settlement in Deadfall.

Beyond the addition of Global Territory Control, the 2.4 update includes numerous tweaks and improvements to the overall user experience. This includes easy-to-use combat trainers, merchant buyback, faster mounting, bulk purchasing, easily accessible skill trees, all new "junk-tech" starter weapons and more.

"Global Territory Control finally gives our faction what they've always wanted – control of the canyon!  We've been listening to all the feedback from our players and are
Proud to finally release GTC and change the face of the Wasteland – so join a faction and join the fight!", says Marie Croall, Lead Designer at Reloaded Productions.

As a special incentive, GamersFirst is offering gamers the Light Slugthrower Rifle. The gun is an advanced version of the all new "Junk Tech" starter rifle which features a higher damage output than its "little brother". Players can grab the Light Slugthrower rifle by simply entering the promo code "JUNKTECH" either in-game or by clicking the Redeem Code button on the Fallen Earth Website. To access the Marketplace in-game, players can click on the $ button on the bottom of their minimap. The code expires on June 1 2012.

Fallen Earth is a Free2Play post-apocalyptic MMO set near the Grand Canyon in 2156. A hybrid third-person shooter and role-playing game, Fallen Earth features real-time twitch-based combat, six factions, a classless advancement system and a powerful crafting system in which players can make 95 percent of in-game items. With more than 1000 square kilometers of territory to explore, Fallen Earth players can experience an unparalleled game world while completing more than 5,500 game missions, including the ability to capture towns and territory. To get up-to-date information on GamersFirst and APB Reloaded's Community and Fan Pages, check out the following links:

Facebook – http://www.facebook.com/fallenearthgame
Development Blog – http://fallenearth.gamersfirst.com/
Website – http://www.gamersfirst.com/fallenearth or www.fallenearth.com
Twitter – @FallenEarth @GamersFirst
Next Article
This week a new patch called The Relic of Mystra has been introduced for Aeria Game's free MMMORPG Shaiya which adds a bunch of new conte...
by Guest
The latest guild raid updates, 'Dark Fortress' and 'Equipment Transcendence' comes full of new content for players to immerse themselv...
by MissyS