9Dragons relaunched on GamesCampus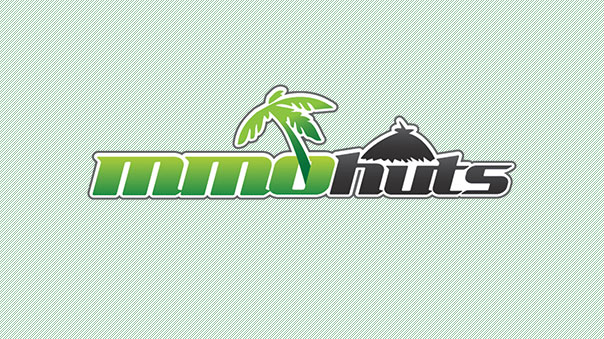 9Dragons has officially relaunched on GamesCampus. The service begins with all account transfers going live for all players who transitioned their accounts and finalized their security check. Players can also complete the process this week if they are pending.
All players who log in by October 13 can earn a special gift package that includes a 7-day Premium Package, Hat Trading Card, and Special Epithet. Additional in-game events will include a Harvest Moon Festival and Jiang Daxi's Gift, plus a special weekend buff available until October 9.
GamesCampus also publishes Scarlet Legacy and Drift City.
9Dragons Gameplay Screenshot

Source:
9DRAGONS GOES LIVE ON GAMESCAMPUS.COM

Dragons Celebrate Their New Home at http://9dragons.gamescampus.com/ With A New Server "TAO" And Special Events And Prizes Through October

Sunnyvale, Calif. (September  21, 2011) – Leading online game publisher, GamesCampus.com (www.GamesCampus.com), announced today that it has officially launched North American service for the popular Action MMORPG 9Dragons at http://9dragons.gamescampus.com.  All account transfers will go live starting today for those who have transitioned their accounts and finalized their security check before Tuesday, 9 PM.  For players who have yet to confirm their account transfer, they can complete the process by clicking the transfer button on the home page.  New character transfers will be populated at the next maintenance.

"We have spent the last several weeks gearing up for this exciting launch as the game and the community transitioned over to its new home at GamesCampus.com," said Uyen Uyen Ton Nu, Head of Marketing for GamesCampus.com.  "We are excited to welcome all the loyal 9Dragons players who transitioned their accounts, as well as those who are new to the game and we invite them all to check out the new Tao server to enjoy all the exciting kick off events."

In celebration of the launch the 9Dragons community is being treated to a series of events with gifts and prizes.  Now through October 13th, all players will be treated to a gift package that includes the Premium Package (7 Days), Hat Trading Card (30 Days), Special Epithet
(30 Days). In-game events include the Harvest Moon Festival and Jiangs Daxi's Gift where the player's quest is to collect the required item (Red Ginseng) and then speak with NPC "Jiang Daxi" for a special prize.  And a special weekend-only event is the Weekend Buff from now through October 9th is the Illustrious Force of Fall!

Transferred accounts who have not finalized the security check before Tuesday, September 28th will find their characters playable after the next scheduled maintenance which runs every Tuesday evening, however, players who are waiting for their characters to transfer can check out the new server Tao while they wait!

9Dragons is set in the ancient world of China during the era of the Ming dynasty.  With beautiful landscapes and many character customization options, players begin their kung fu fighter adventure as a simple vagabond in the ancient China of the Ming dynasty at the beginning of Martial Arts chivalry. During the course of the game, players can join one of six different clans, based on different historical kung fu schools, which offer special fighting techniques.

Along with the white clans Shaolin, Wu Tang, and the League of Beggars, who are all loyal to the emperor, there are also the black clans the Brotherhood of Thieves, Sacred Flower, and Heavenly Demons. Along with PvE content such as quests, world bosses, or various dungeons, players can also test themselves against others in PvP duels, on battlefields, or in fortress battles which are held between various guilds.
Next Article
eigoMANGA will showcase the SteamOS beta version of Vanguard Princess at the Evolution 2016 Championship Series (Evo 2016).
by MissyS
The eighth archetype reveal has just concluded from City State Entertainment for upcoming Tri-Realm PvP MMORPG, Camelot Unchained.
by DizzyPW
Perfect World Entertainment Inc. and Cryptic Studios announced a Windows Store version of Neverwinter coming to Windows 10.
by MissyS