505 and Roll7 Launch Online Field Test for Lightspeed Multiplayer Game, Laser League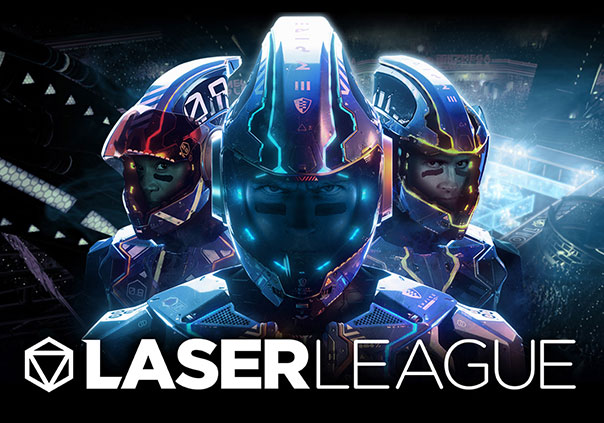 Select players in North America and Europe have the opportunity to participate in the first round of closed beta testing for Laser League, the lightspeed multiplayer 'sport of the future.'  In Laser League, the exhilarating contact sport of 2150, players battle against the opposition for control of nodes that bathe the arena in deadly light while evading rival colored laser walls and attempting to fry opponents with speed, strength and strategy. Special offensive and defensive abilities, as well as game-changing power-ups on the arena floor, provide an edge at the crucial moment. Like all great sports, it is accessible and immediately understandable, but rewards dedication with deceptively complex strategic possibilities. Players can register for the Laser League field test in the link below. It will allow players to interact in competitive 3v3 matches on a few of the maps (more will be available in the future). The invite-only field test is meant to give people a sneak peek at what's coming up for the game, while 505 and Roll7 work on their servers/matches/player performance with an overall goal of acquiring feedback and insight from the gameplay. This will be useful going forward with the final version of the game on Steam. It will take place from Friday, Oct. 27 through Sunday, Oct. 29thth. Below is a list of the optimal field test times:
UTC
PST
BST
CET
FIELD TEST


Oct 27-29

SERVERS OPEN
FROM 

Friday

 at 

14:00

TO Sunday at 02:00

FROM 

Friday

 at 

07:00

TO Sunday at 19:00

FROM 

Friday

 at 

15:00

TO Sunday at 03:00

FROM 

Friday

 at 

16:00

TO Sunday at 04:00

STRESS TEST WINDOW

Friday

 at 

20:00

Friday

 at 

13:00

Friday

 at 

21:00

Friday at 22:00
Though players can redeem their code as soon as they get it, they will not be able to connect to the server until they are live.
The update comes completely free for all Dying Light players and is loaded with extra outfits, new weapons to be found in the quarantine zone,...
by MissyS
Set in a world shaped by elements and torn by an epic battle of good and evil, players take the role of fallen heroes called back to life.
by MissyS
NCSOFT West announced today that Blade & Soul's first expansion, Silverfrost Mountains, is live for all players.
by MissyS