4v4 Tournament arriving in ACE Online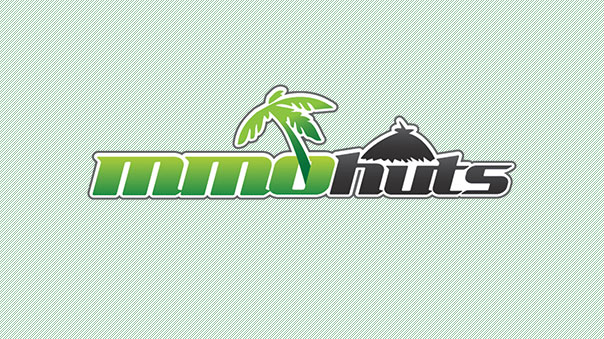 ACE Online will be launching a special 4 versus 4 ladder-style tournament this month and running into July.
Games will be held with Best of 3, 5, and 7 matches for all the four-player teams among the same nation. Players will have to use one of every gear type on each team, forcing a balanced team. The winning teams of each nation then will enter an ANI versus BCU ultimate match to announce the final winner.
Prizes for the tournament will include a Nox Specialist Headset, Hyper Enchant Protects, Super Gambles, Prefix and Suffix Wipes, plus Tokens for all participants.
ACE Online is published by Suba Games, which also publishes Metin 2 and Cross Fire.
ACE Online Gameplay Screenshot

Source:
ACE Online Takes Aerial PvP Combat to the Next Level with 4v4 Tournament

June 3, 2011 — TORONTO, ON — PvP combat is a key aspect of gameplay in ACE Online http://ace.subagames.com/landing.aspx , but SubaGames http://www.subagames.com/ is taking it one step further with the announcement that they are implementing a 4v4 tournament! Fans of the popular aerial shooter MMORPG can now team up with three of their friends and battle other teams in organized matches in a ladder-style tournament that will both reward an enhanced gaming experience and a combination of in game items and physical merchandise!

From June to July, ACE Online will play host to some of the most unique player versus player combat ever experience in a Massive Multiplayer Online Role Playing Game. Players will be signing up with a leader that is responsible for leading their team to victory, as well as signing up their team http://ace.subagames.com/tournamentlist.aspx. Battles consisting of Best of 3, 5 and 7 matches will take place amongst teams of the same nation. This will all lead to the eventual winning teams of in game nations Arlington National Influence (ANI) and Bygeniou City United (BCU) facing off in a heated rivalry match that will leave only one victor.

Variety is the spice of life, as each team will have to use one of every gear type. This includes the A Gear (the tank-like airframe), B Gear (the bomber airframe), I Gear (stealth speeder airframe) and M Gear (medic and support air frame). The balance of the team's gears means players must use their playing skills if they hope to be the best and come out on top of the pack!

Tournament Prizes

• 1st Place Team: Nox Specialist Headset, 3 Hyper Enchant Protects, 2 Prefix and 2 Suffix Super Gambles (for Standard and Advanced Weapons and Armors), 6 Prefix Wipes, 6 Suffix Wipes and 3 Tokens for each player on the team.
• 2nd Place Team: 2 Hyper Enchant Protects, 1 Prefix and 1 Suffix Super Gamble (for Standard and Advanced Weapons and Armors), 3 Prefix Wipes, 3 Suffix Wipes and 2 Tokens for each player on the team.
• 3rd Place Team: 1 Hyper Enchant Protect, 1 Prefix and 1 Suffix Armor Super Gamble, 1 Prefix Wipe, 1 Suffix Wipe and 1 Token for each player on the team.
• Every team that doesn't place will receive 1 Weapon Machine Token and 1 Token for each player.

Sign Up
Download ACE Online for free from the Official Game website: http://ace.subagames.com/landing.aspx
After that, if you are signing up your team, do so "here!" (http://ace.subagames.com/tournamentlist.aspx)
For complete rules and details about this tournament, visit the "Tournament Page!" (http://forum.subagames.com/showthread.php?t=28684)
Next Article
It's almost time for consoles to get in on the excitement! Warframe: Plains of Eidolon comes to consoles next week!
by Ragachak
Jagex Games Studio, makers of the multi-award winning fantasy MMORPG, RuneScape, has announced the very first expansion pack for the game. Los...
by Mikedot
The Ruler of the Land RUSH: Idle RPG announced a new event that has begun.
by Ragachak