4:33 Reveals Mobile RPG Seven Guardians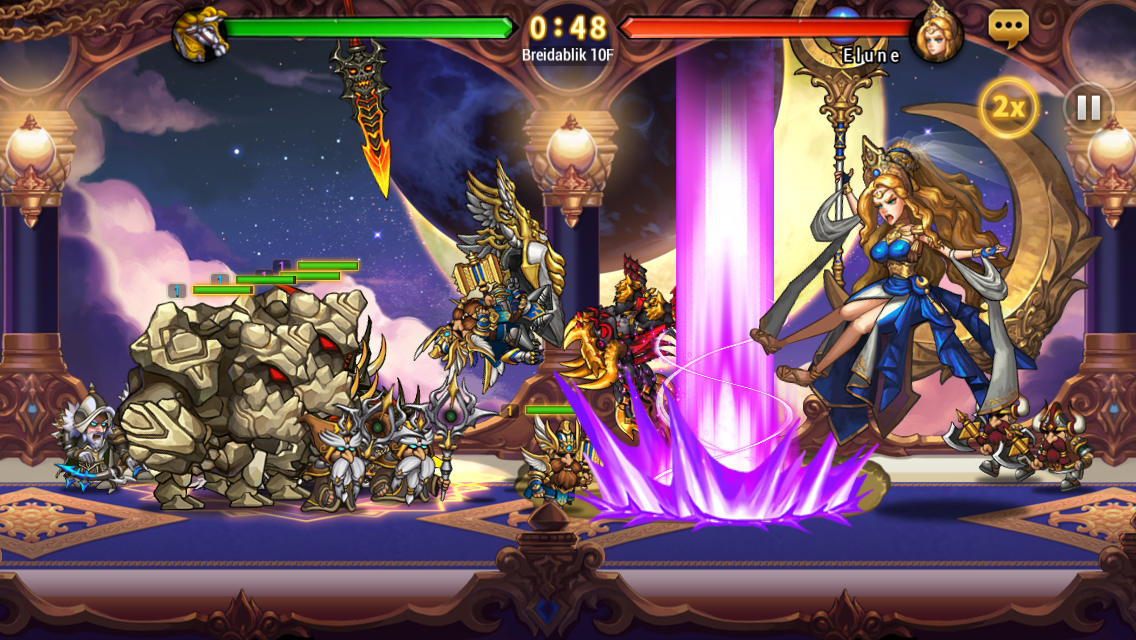 Mobile game publisher 4:33 Creative Lab revealed the latest addition to its burgeoning repertoire of mobile role-playing games (RPG), Seven Guardians – coming soon to markets around the world for iOS and Android. Seven Guardians is an action-packed Strategy/RPG mobile game with stylish side-scrolling battles.
Named after its seven unique classes of heroes, adventurers will lead their mighty hero collective, joining together to form 'The Alliance,' gallantly fighting and defending their world against the Undead. They will reclaim and restore peace to the Nine Worlds dominated by their despicable enemies.
Additionally, players will be able to enjoy designing and training their own unique decks of heroes, and choose one of the several magic Cannons to suit their winning strategies. As their heroes head into Seven Guardians' fast-paced battles, players will need to strategically deploy and smartly manage their tanks' cooldowns, which are essential for victory.
"Seven Guardians is an artistically, fun flashback to a retro-style of gaming that hasn't been explored in mobile games recently," said Youngho Park, CEO of 4:33 Creative Lab. "The game is an example of the creative quality that we are publishing for fans around the world – bringing a whole new experience to modern mobile RPG games for younger audiences, while also reintroducing mechanics like side-scrolling to our older audiences."
In Seven Guardians, players will discover:
The Alliance, which includes seven epic hero classes: Warrior, Rogue, Archer, Defender, Wizard, Golem and Warlord
Online capabilities for players to challenge others in the PvP arena, Guild Raids and more
Collectible and customizable gear and armor to strengthen the Alliance
Seven Guardians will be available soon on iOS and Android for free in the App Store and on Google Play.
Next Article
Scarlet Legacy celebrates its first anniversary with some in game birthday gifts including a birthday cake hat, limited time location, and swe...
by JamesBl0nde
Helped by donations from Wargaming, the Education Center at Bovington's Tank Museum has seen some huge benefits since opening in 2012.
by MissyS