2029 Online adding in-game radio station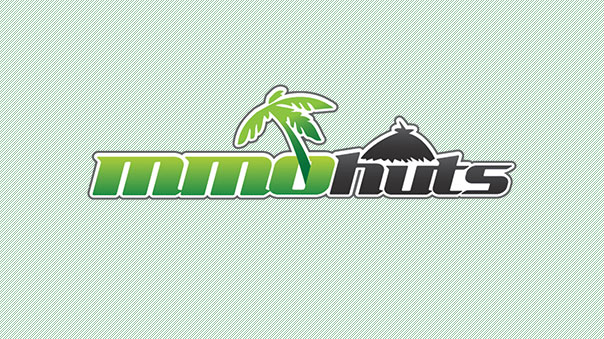 2029 Online is preparing to launch an in-game radio station, IGG announced.
The radio station will stream live from inside the game, and will require no additional download. IGG plans to have the radio station live at all times, and besides hosting a variety of music, the station will also serve as a platform to announce in-game events. The station will also report real-world news as well as live PvP matches, and offer players a "talk back" section as well.
The Original Press Release:
2029 Online In-game Radio Station Set to Go On-air

Get ready to rock like it's 2029! The team behind IGG's sci-fi MMO is putting the finishing touches on its new in-game radio station. Set to go on the air alongside the release of a new expansion, 2029 Online's (http://2029.igg.com) radio station will feature daily, round-the-clock programming. With a combination of news, talk and music, there will be something for every player to enjoy.

There is no additional software installation required for players to receive the in-game broadcast on their computers. The station will stream live server-side.

The DJs will offer up a diverse selection of music, giving players a unique soundtrack every time they log in. The station will also be used to promote in-game events, broadcast live PvP matches, deliver breaking international news, offer up the juiciest celebrity gossip and provide up-to-the-minute pop culture updates. Players can even participate in a talk back program that gives them a chance to share their thoughts with the entire game world.

The in-game radio station will be a perfect place for 2029 Online players to share their own stories and game experiences, meet new friends and stay connected while enjoying their all-time favorite MMO. From tunes to talk, this groundbreaking new station will soon be beaming its signals straight to players' brains. Are you ready?
Next Article
Reto-Moto has announced that their free-to-play WWII MMO-shooter Heroes & Generals will be available from 2pm GMT today on Steam. Heroes &...
by Mikedot
Fakedice, an independent developer based in Korea announced today their development of DICETINY, a PC board game mashed with dungeon crawler a...
by Mikedot
HiRez's official SMITE launch tournament is now little more than a week away and the final god patch details have been revealed!
by DizzyPW