14 Day Darkfall Free Trial Available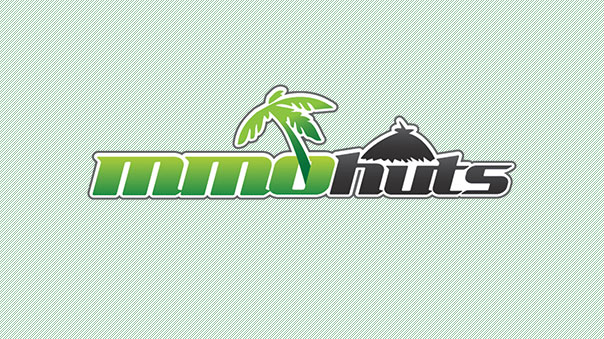 In 2009 a new PvP themed fantasy MMORPG called Darkfall launched. It offered skill based progression and unrestricted PvP reminiscent of the early Ultima Online days.  The large game world and unique gameplay features caught my attention, but the monthly subscription fee prevented me from ever giving the game a chance.
It has been nearly a year since Darkfall was released and a no-strings-attached 14 day free trial is now available. This is the perfect opportunity for hardcore and/or competitive MMORPG players to experience what Darkfall has to offer.
The official announcement did hint at some national quotas, but North American / European player shouldn't experience any problems getting in. Look for a review of Darkfall from MMOHuts in the days ahead.
Full Release:
Today we're launching Darkfall's first free trial offer. You can try Darkfall for 14 days for free without obligation.

After our experience with the 1 euro/dollar trial and after several further improvements we feel that we're ready to offer a free trial which won't disrupt the current user experience and will help with making the game available to a larger playerbase and getting new players into the game.

There is ample capacity to handle the trial, but we will throttle availability as needed. We've also placed a per country quota on Asian accounts as these are the European and North American servers and the players from these regions should have priority. The free trial offer is limited to one trial per computer.

Following are the instructions to access the free trial:

To maximize your playing time, we recommend, due to the large download, that you download the Darkfall Client BEFORE setting up your trial account.

For the European servers:

Client link: http://www.eu1.darkfallonline.com/dl/DarkfallFull/

For the North American servers:

Client link: http://www.us1.darkfallonline.com/dl/DarkfallFull/

After the client is downloaded and installed you can set up your free trial account at the appropriate Account Management website.

For a trial on the European servers:

https://accounts.eu.darkfallonline.c…ster-intro.php

For a trial on the North American servers:

https://accounts.us.darkfallonline.c…ster-intro.php

You simply have to select your country, choose the 14-day Free Trial product, fill out the rest of your account information by following the simple steps and your Trial Account will be ready to play.
Next Article
Handyman Studios announces the release of multiplayer for the open-world terraforming game, Edge of Space.
by MissyS
On the October 8th, 2019 update of Astellia Online, a major feature is being added to the game: Class Evolution.
by Ragachak