SWTOR Shroud of Memory Bonus Chapter Released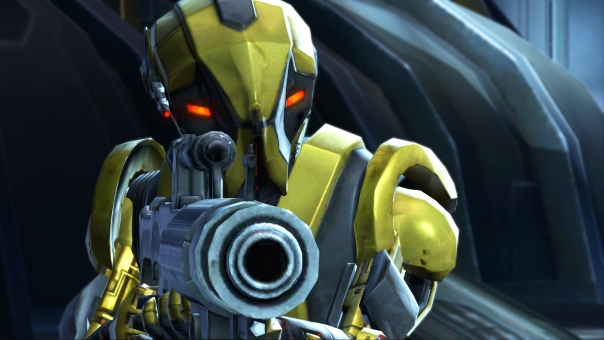 Star Wars: The Old Republic has announced the release of its new bonus chapter, Shroud of Memory.
Shroud of Memory gives players the chance to be the legendary Star Wars Assassin Droid HK-55 in a story that has him escaping from the Shroud. Check out the story teaser here.
When HK-55 finds himself a pawn in the Shroud's nefarious galactic plot, you'll need to use all of his combat skills and wit to protect the Alliance from utter annihilation! Team up with new Droid Companion — Z0-0M — in your mission, and prepare for mayhem, 'meatbag'-eradication, and lots of laughs!
The bonus chapter is available to all Subscribers who have been playing since January 11 through August 1, and the full 16 chapter Knights of the Fallen Empire story is available for all subscribers. New players can experience the first chapter, The Hunt, for free.
KOEI TECMO America is excited to announce the upcoming western release of Toukiden 2: Free Alliances Version.
by MissyS
Amplitude Studios has announced that Endless Space 2 will enter Steam Early Access on Thursday, October 6.
by MissyS
Blueside has announced the Southeast Asia experience beta test for Kingdom Under Fire II, with a promise that North America and Europe will so...
by MissyS