We've partnered with com2us to celebrate this weekend's Summoners War World Arena Championship with the giveaway of an epic Summoners War swag pack!
Summoners War is the flagship mobile RPG developed by Com2us. Launched globally in 2014, the game has ranked #1 grossing in RPG games in 108 countries (App Store) and in 96 countries (Google Play). Summoners War features over 1,000 unique characters and provides a premium mobile RPG experience gamers are able to enjoy anytime and anywhere.
Fans can stream the epic conclusion of the Summoners War World Arena Championship on the Com2us Twitch channel: https://go.twitch.tv/com2ususa. Free tickets are available at https://event.withhive.com/ci/smon/evt_arena_championship_final/us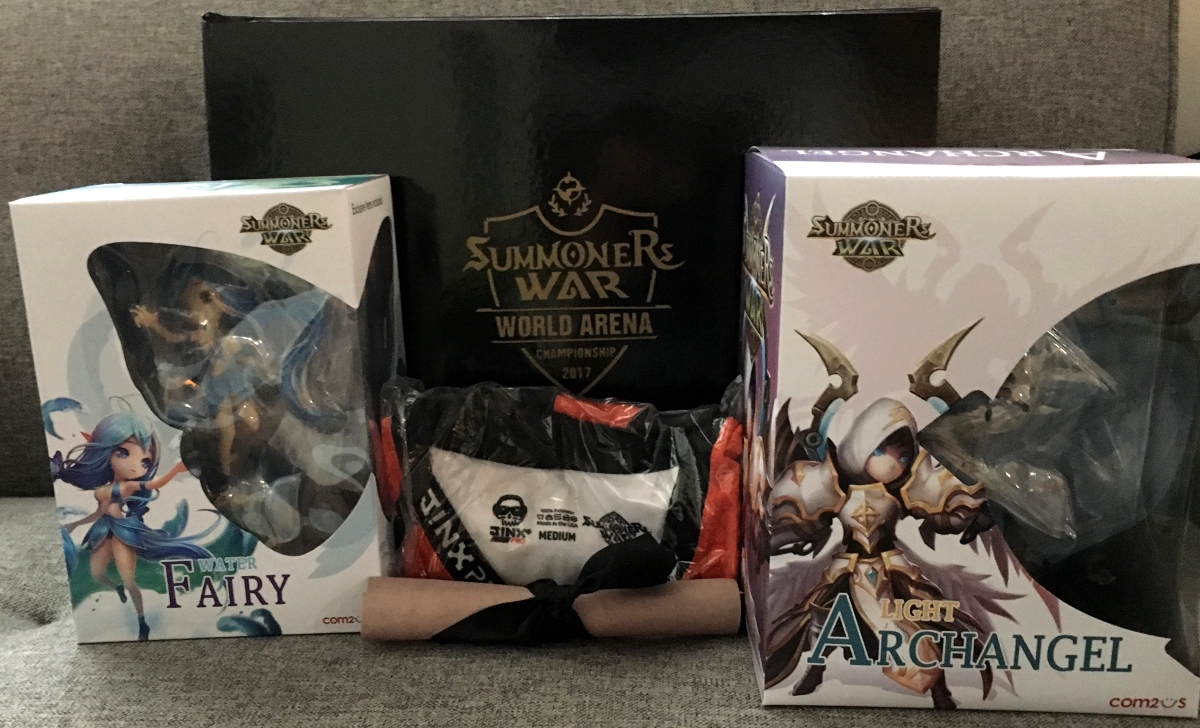 The pack includes an eSports jersey, two Summoners War action figures, and a collectible game scroll!
To Enter the Giveaway:
Visit the official entry thread. If you don't have one, you will need to sign up for a forum account to post.
Post a reply to the thread telling us your favorite thing about Summoners War.
One lucky winner will be announced on Friday, November 24. The prize will be mailed directly from com2us!
Please see official rules and conditions below.
Rules and Conditions:
The sweepstakes will take place between Monday, November 20, 2017 and Friday, November 24, 2017.
No purchase necessary.
One (1) entry per eligible person will be accepted through a post made in the OnRPG/MMOHuts forum in the appropriate forum thread.
You must be over the age of 18 and live in North America to win.
Winners will be selected by random chance from the list of valid entrants using random.org.
Winner will be posted in the forum thread, as well as contacted via forum private message (PM) in order to obtain a valid mailing address. This mailing address will only be shared with com2us in order to ship the prize package, and not used for any other purpose.
In the case of the drawn winner being determined as ineligible, a new winner will be drawn immediately upon discovery.
In the case of the drawn winner not responding to messages within one week (by December 1, 2017), a new winner will be drawn and announced.
This contest is sponsored by com2us.
Giveaway is no longer active.