We've partnered with Perfect World & Cryptic to celebrate the launch of Star Trek Online: Victory is Life on PC!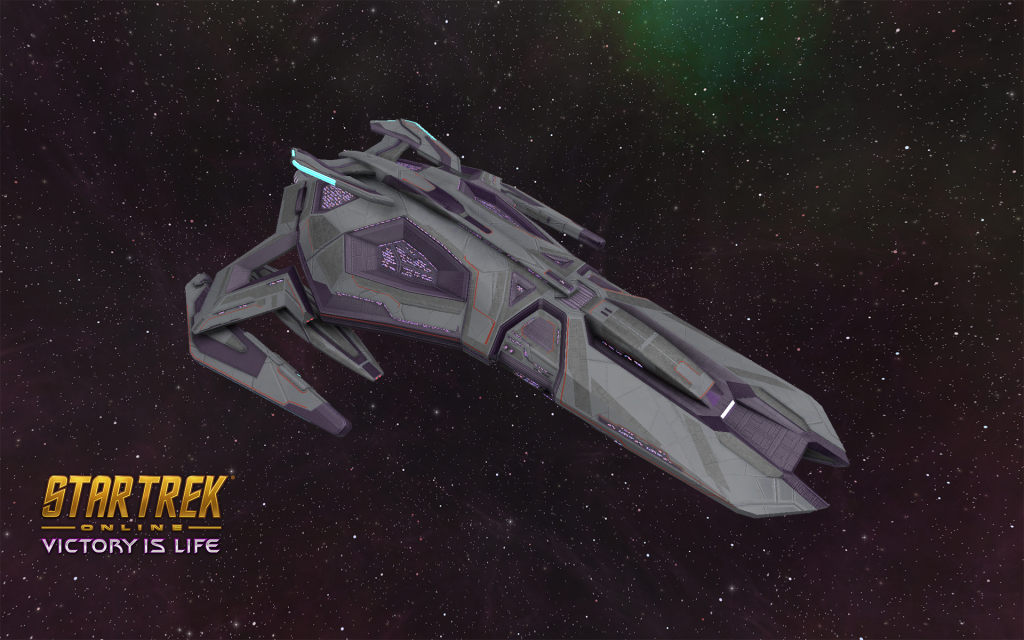 Star Trek Online is a free-to-play massively multiplayer online game where players can pioneer their own destiny as Captain of a Federation starship, become a Klingon Warrior and champion the Empire through the far reaches of the galaxy, or rebuild the Romulan legacy as the commander of a Romulan Republic Warbird. In Star Trek Online, players have the opportunity to visit iconic locations from the popular Star Trek universe, reach out to unexplored star systems and make contact with new alien species. Star Trek Online is currently available on PC, PlayStation®4 and Xbox One.
To download and play Star Trek Online today for free, visit http://www.startrekonline.com
---
Star Trek Online's fourth major expansion, Victory is Life, is now available on PC. The update takes Captains on a journey to the Gamma Quadrant, where they will team up with crew members from Deep Space Nine to battle the Hur'q. This includes Quark (Armin Shimerman), Odo (René Auberjonois), Kira (Nana Visitor) and nine other characters voiced by the actors who originated the roles on Star Trek: Deep Space Nine. The expansion also introduces a brand new Jem'Hadar playable faction, increased level cap, seven new episodes and an all-new Gamma Quadrant Sector Battlezone.
The Gamma Vanguard Starter Pack equips players with everything they need to join the fight against the Hur'q with the Dominion.
Pack content includes:
T6 Jem'Hadar Vanguard Dreadnought Cruiser*
Playable Jem'Hadar Vanguard Species*
Jem'Hadar Tactical Uniform
Title: Victory is Life
Title: Plain and Simple
*Available for Dominion Captains only.
To Redeem Your Code:
Install and launch the Arc client if you haven't already done so.
Select the gear logo at the top right of the client.
Select "Activate a Product" and enter the item code.
Enter the game and visit the C-Store.
Rewards can be found on the "Promotions" tab.
* Players must log into Star Trek Online with a character that has completed the tutorial and claim the Jem'Hadar Vanguard Species from the C-Store, prior to creating a Vanguard captain.
Please note that this code is only eligible for the PC version of Star Trek Online and can only be redeemed by one character on a single account. Codes expire December 31, 2020.
Did you miss one of our limited codes? Visit our sister site OnRPG to enter a raffle for another chance to win!
Giveaway is no longer active.