We've partnered with GameSamba to welcome players to Star Trek Alien Domain: Incursion!
Star Trek™ Alien Domain: Incursion is a free-to-play sci-fi SLG game based on the Star Trek™ series. Players will venture to the other side of the Bajoran Wormhole, in the Gamma Quadrant. Given the option of joining the United Federation of Planets or the Dominion, players from both sides must not only face each other, but also must prepare to face 8472's forces from Fluidic Space. Incursion will also feature competitive multiplayer environment, allowing players to practice their strategies against AI and opponents on a daily basis.
---
Your Code Includes:
Normal Speed-up Card (S) x10
Metal Box (L) x10
Flight Speed-up Card (2m) x10
Officer EXP Card B x10
Basic Teleporter x2
Bronze Chest x3
Bronze Key x3
Space Energy Box (L) x1
Note:
Codes are valid until June 30, 2019
Each key code can only be redeemed once, and each account can only redeem one key code from the giveaway.
To Redeem Your Code:
Visit the official game site and click "Sign Up" on the upper-right side of the page.
Sign up for an account and log into the game.
Click on "BAG"
Click on "CDKEY" and input the code.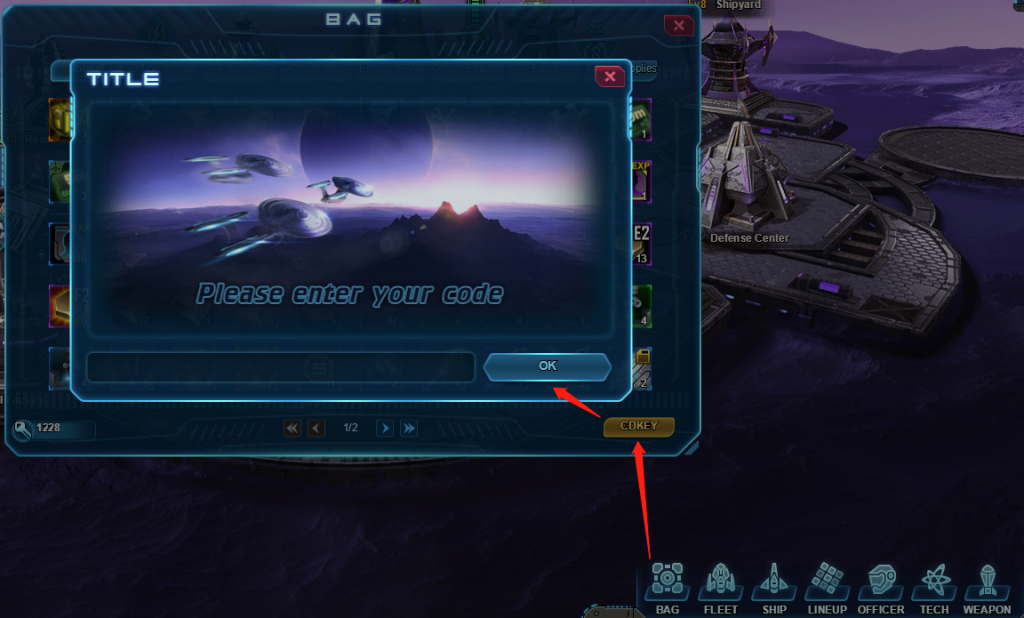 Giveaway is no longer active.