MMOHuts has partnered with Hirez Studios to celebrate this week's SMITE eSports Super Regionals with one of the most epic giveaway raffles we've ever been awarded, a huge mess of 2017 Loot Packs!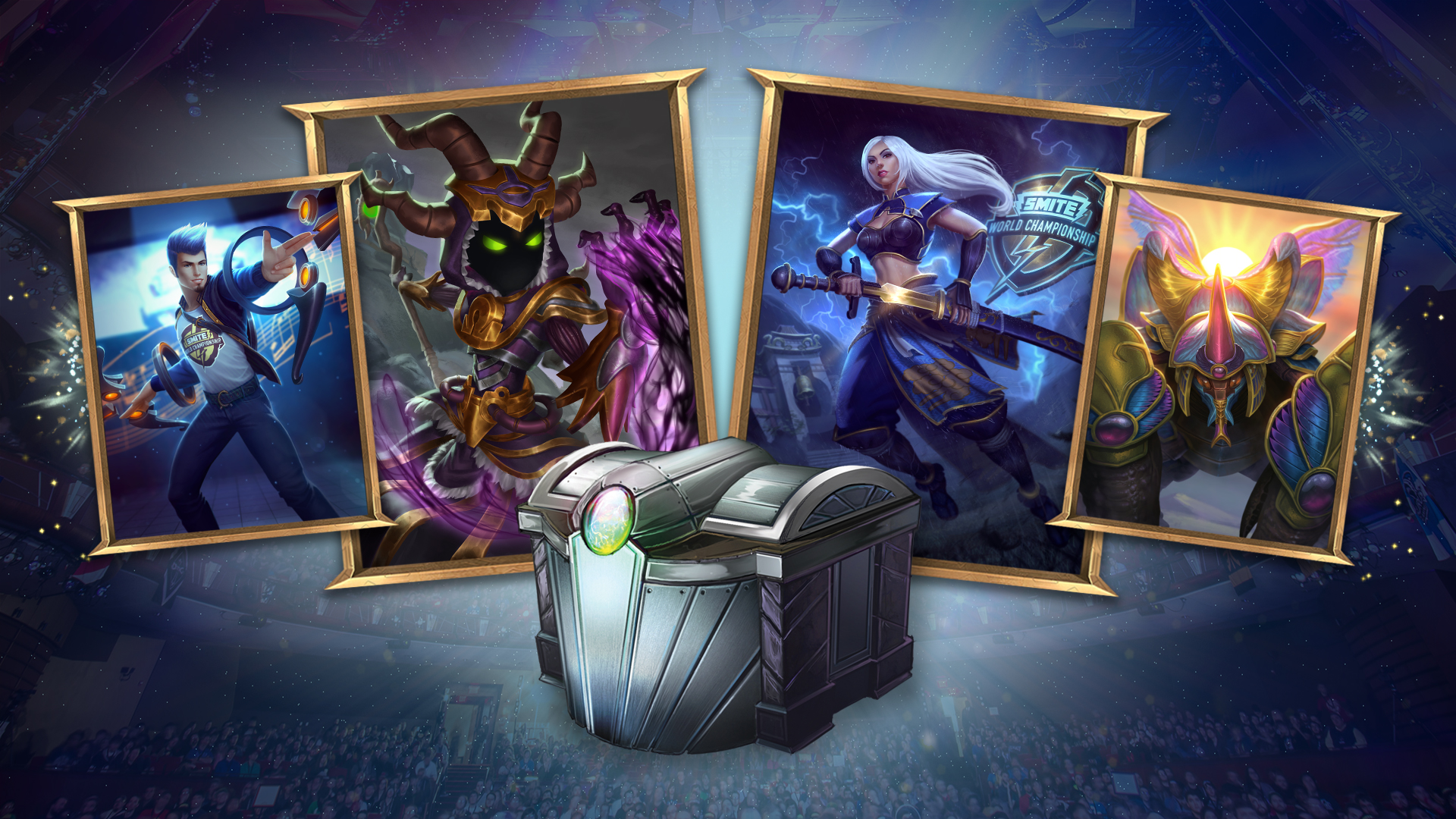 The 2017 SWC Digital Loot Pack Includes:
Hades Heebee Chibi (Exclusive)
Amaterasu SWC 2017 Heroine (Limited)
Apollo SWC 2017 Hero (Limited)
Khepri Convention 2017 (Exclusive)
SWC 2017 Ward Skin (Limited)
Thundersticks Global Emote (Limited)
SWC 2017 Recall Effect (Limited)
Divine Chest roll
To have a chance to win one of these bundles:
Post in our forum thread and tell us which god you think deserves Hades chibi treatment next. Fanart pictures always welcome!
We'll be raffling off winners on Wednesday (20), Thursday (20) and Friday (30!) from those in the thread. Enter early because if you don't win, you'll still be eligible for the remaining drawings this week!
Need more chances to win? Follow MMOHuts' Twitter for random sporadic code drops throughout the week, as well as the Bottom Tier Twitch channel where we'll be raffling codes off Tuesday and Thursday night starting at roughly 5pm PST!
Don't forget to follow the SPL all week to root for your teams! See the full schedule of matches right here.
Giveaway is no longer active.