We've partnered with Hi Rez Studios to celebrate the launch of its latest SMITE Adventure, Shadows over Hercopolis, with a giveaway of the Wild Druid Artio skin!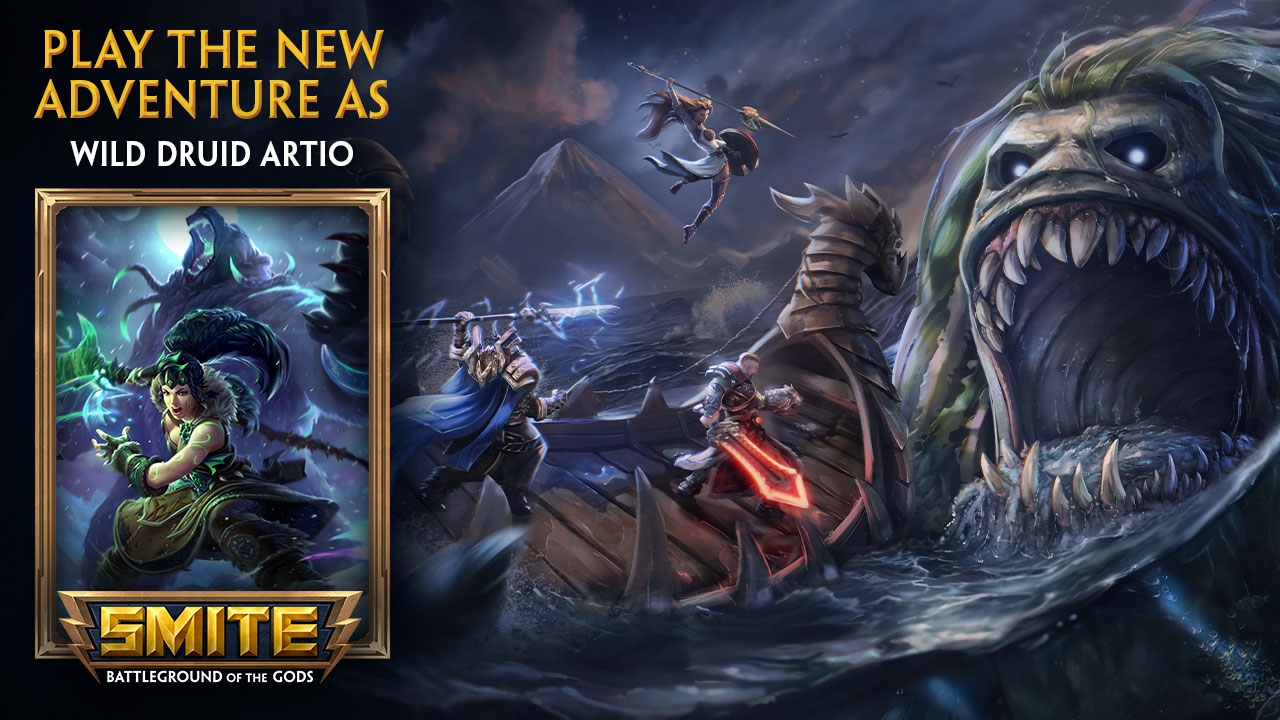 The new SMITE Adventure, Shadows over Hercopolis, combines everything players love about RPGs with SMITE's action combat. Players band together to traverse iconic locations from Norse mythology, confront legendary monsters, and get sweet loot.
The gods of SMITE will encounter 3 epic boss battles worthy of the ancient sagas. A flesheating sea monster confronts the gods in a multiphase boss battle atop a sinking ship. Survivors will progress to a burning realm where they will face the father of all fire giants. Only the strongest and most skilled players will earn the right to face Loki and save Hercules.
---
To Redeem your Key:
Sign-up for a Hirez account and download SMITE from https://www.smitegame.com.
Launch and patch SMITE.
Once in game click STORE then click REDEEM.
Enter your code in the field to activate the unlock.
Giveaway is no longer active.