MMOHuts has partnered with Perfect World Entertainment and Cryptic Studios to celebrate the PS4 release of Neverwinter! How better to celebrate than a raffle to win a Gelatinous Cube Companion? We've got 50 codes up for grabs for the quick, and 45 more waiting to be won by entering our forum raffle!
Neverwinter is a free-to-play action MMORPG that features fast-paced combat and epic dungeons. Players explore the vast city of Neverwinter and its surrounding countryside, learning the vivid history of the iconic city in the Forgotten Realms and battling its many enemies. Neverwinter is available on PC and is free to play digitally on Xbox One with Gold from the Xbox Games Store and PlayStation®4 (PlayStation®Plus not required).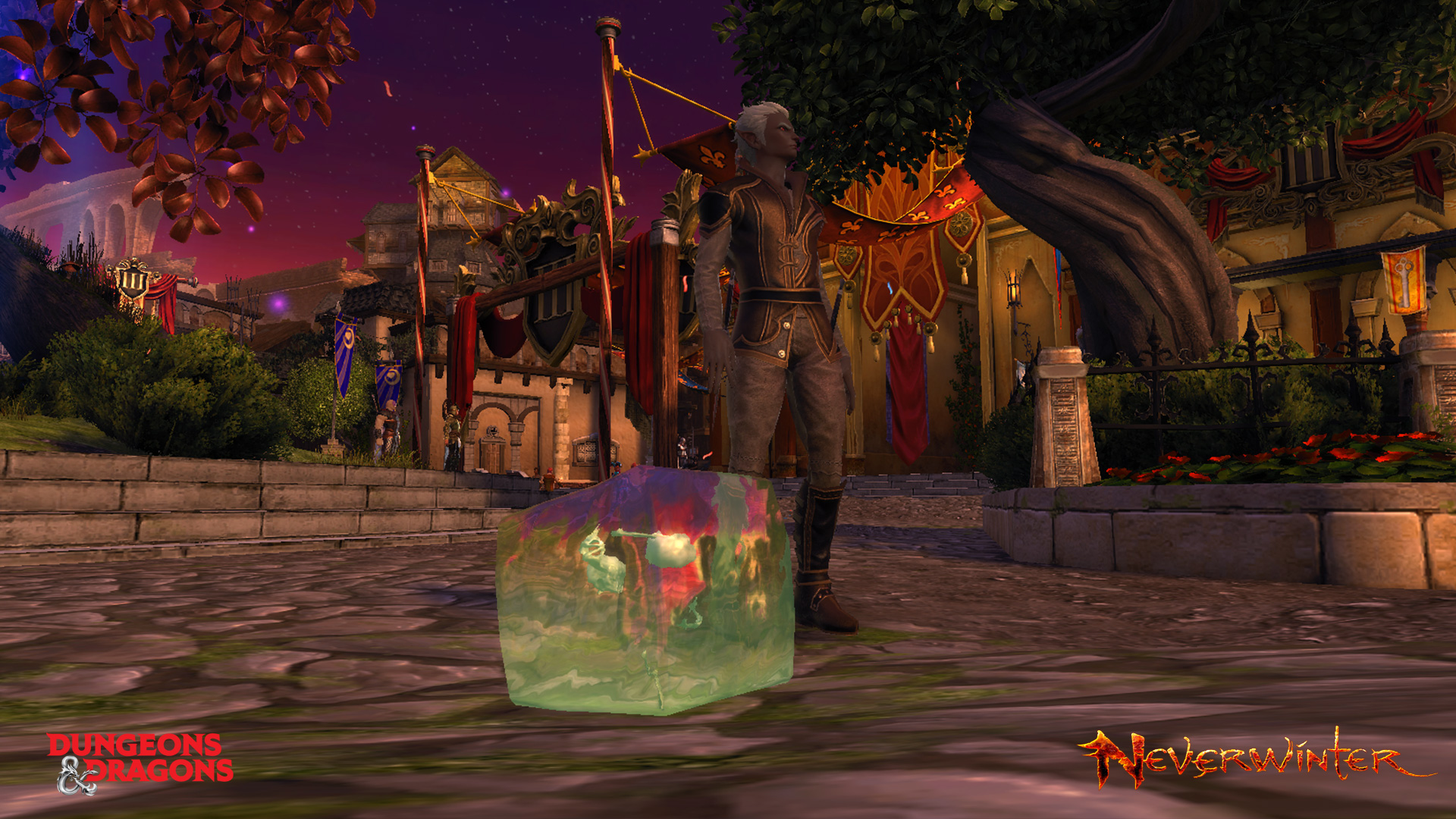 Companion Details:
• Type: Augment
• Quality: Rare (Blue)
• Active Bonus:
o +105 Power
o +105 Defense
*Applies to you as long as this companion is active
• Powers: Ooze
• 2 Defense Slots, 1 Offense Slot
To Enter the Raffle:
Visit the official entry thread. Sign up for a forum account to post.
Tell us your ideal pet/ability combo you're seeking to claim now that Neverwinter has arrived on PS4!
Come back on Monday, July 25th to see if you've won!
Fifty winners will be awarded and sent their redemption code through our forum PM system.
To Claim a Code:
1. Open a Sony Network Entertainment account on PSN (or use your existing Sony Entertainment Network account).
2. Select the PlayStation®Store icon on the PS4™ system home screen.
3. On PlayStation®Store, select 'Redeem Codes' at the bottom of the menu.
4. Enter the code.
5. Once the code has been entered correctly, select 'Continue' on the dialog box.
6. Select 'Continue' to complete code redemption.
7. Launch Neverwinter and locate the Rewards Claim Agent in Protector's Enclave to claim your items.
Giveaway is no longer active.