In celebration of Neverwinter: The Cloaked Ascendancy's launch we're partnering with Perfect World Entertainment and Cryptic Studios to give a bunch of lucky winners Gorgon mounts themed after the latest expansion.
Gorgon Mount Details
This trio of Gorgons have been twisted by the aberrant powers of Kabal, Nostura and Gyrion, powerful mages warped by the Far Realm. Normally, Gorgons are already dangerous and difficult to tame, but these have been shaped by the Cloaked Ascendancy, scarred by their creators. These rare mounts grant 110% mounted movement speed and three Insignia slots to gain additional powers.
Our raffle will offer codes for the Fey Gorgon Mount pictured below: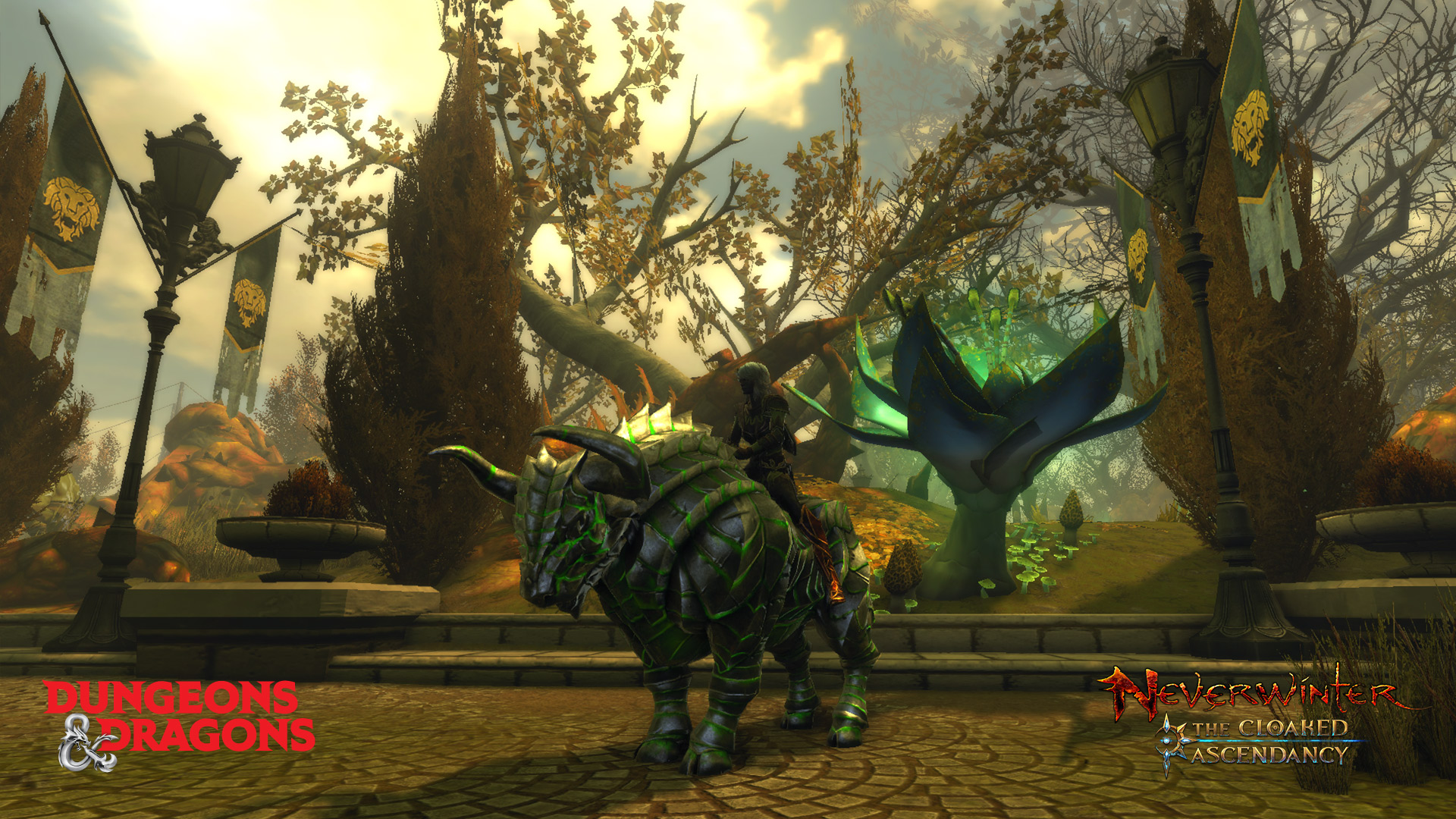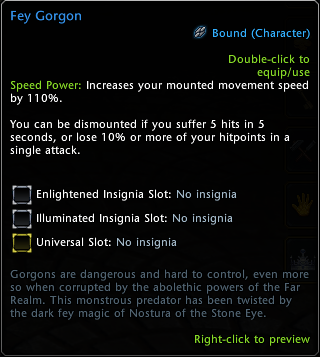 To Enter the Raffle:
Visit the official entry thread. Sign up for a forum account to post.
Post a reply telling us about your favorite tale of the world of the Fey! It can be an intro with a link or an original story.
Come back on Monday, March 6th to see if you've won!
Winners will be announced and awarded their code via PM on our forums.
Want more chances to win? Check out Ragachak (https://www.youtube.com/watch?v=jy6DRGZ2ePI) on OnRPG Youtube and ColtronXL on MMOHuts livestreaming Neverwinter this week for more chances!
To Claim a Code:
Log into your Arc account and enter your code.
Enter the game and claim your item from the Reward Claims Agent in Protector's Enclave.
Giveaway is no longer active.