MMOHuts has partnered with Panoramik to give out awesome new Forge of Gods Fantasic Six Packs ahead of Black Friday!
GODS are not born, they are made by YOU! Join the action in this highly addictive multiplayer card strategy RPG "FORGE OF GODS"! Collect and train as many monsters as you can to assemble the greatest team and burst through hordes of enemies in this thrilling, addictive and fast-paced game! Conjure powerful dragons, sturdy warriors and exotic beasts to fight for you in the land of Pangea! Are you ready for battle?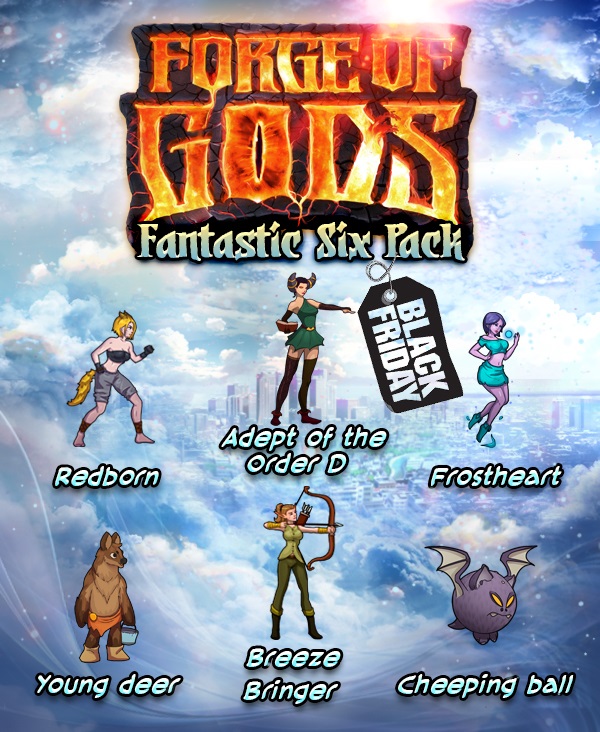 Are you ready for thrilling journey? The Fantastic Six Pack is a great choice for the true adventurer to get a quick start in Forge of Gods!
List of incredibly powerful creatures you will get:
Frostheart
Little Helper
Adept of the Order D
Breeze Bringer
Cheeping Ball
Redborn
Rush to FORGE your own GODS in this huge and dangerous fantasy world of Pangea!
You'll get your rewards after the tutorial.
To Redeem your Key:
Launch the Steam client software and log into your Steam account.
Click the Games Menu.
Choose Activate a Product on Steam…
Follow the onscreen instructions to complete the process.
Note: Unfortunately ad blockers are breaking functionality of our site. if you experience any issues, please disable them.
Giveaway is no longer active.