We've partnered with Eudemons Online to celebrate the arrival of the new Swordsmaster class with a giveaway for new players!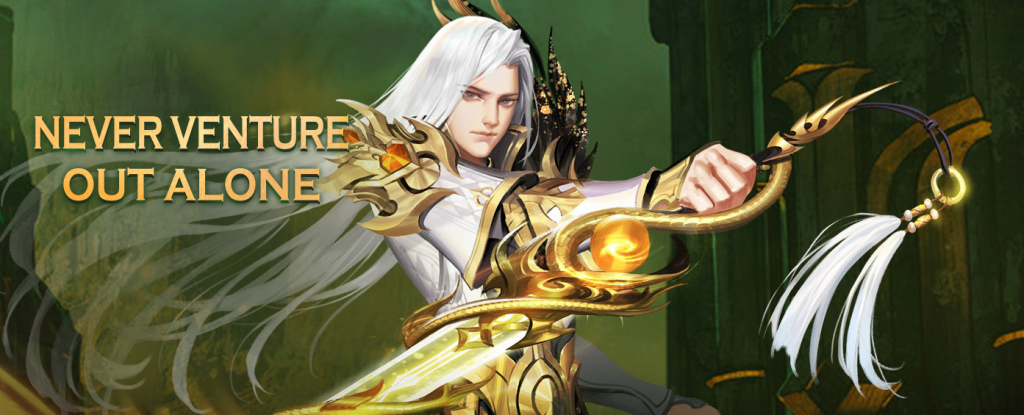 Eudemons Online is a Free-To-Play fantasy MMORPG. In this mythic world, you can choose to be a Warrior, a Mage, a Paladin, a Vampire, a Necromancer, a Shadow Knight and a Ranger. Now the newest class SwordMaster has arrived the Yartland. Swordmaster, as the name suggests, is a master versed in the art of fighting with swords. The skill, Vortex of Sword, allows the Swordmaster to control thousands of flying swords and form a vortex over the target area, dealing massive physical damage. Would you like to be a real Swordmaster? It's time to ride your sword and embark on a new sword journey in Eudemons Online!
---
Your Code Contains:
15-day Wild Whale(B)
10-day David Pet(B)
10-day Gallant Shadow Pack(B)
6 Red Stones
Lucky Potion +1 (B)
ATK+10% Gem(B)
NOTE:
One gift per new created character.
Only for the new players who have successfully registered during the event.
To Redeem  Your Code:
Sign up for FREE on Eudemon's website.
Download the game and login to create a new character.
Open "Hot Event" on the top right of the game and claim your code on Gift Pack Code page.
Get your gifts through the mail!

Total keys: 500 - Remaining keys: 499
Claim a key by entering your MMOHuts forum username and password below. Don't have an account? Create an Account Here
Note: One key per person. To participate you must have an MMOHuts/OnRPG account.