*Note: This game has been cancelled or shut down and isn't available for play.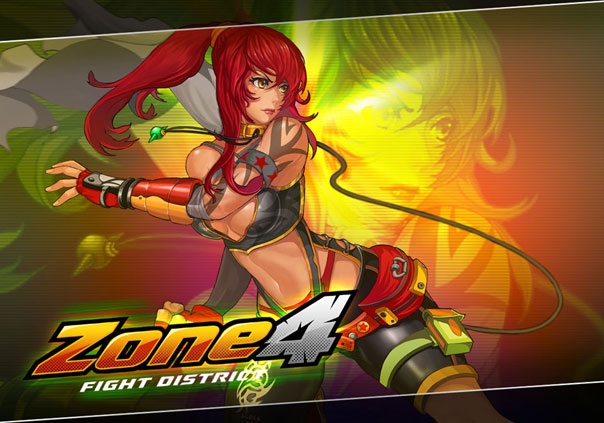 Zone 4: Fighting District is an upcoming free-to-play brawler MMORPG. Players will be able to choose from six characters and several fighting styles, each of which contains hundreds of special moves. Zone 4 includes a persistent central hub, competitive PvP modes, and a cooperative story mode wherein up to four players can work together to clear instanced stages. Zone 4 has the same Arcade brawler feel as Dungeon Fighter Online ,but boasts 3D graphics and ditches the fantasy theme in favor of a modern feel.
Fighting Styles – Tae Kwon Do, Muay Thai, Boxing, Capoeira, Pro Wrestling, Judo, Hapkido, Sambo, Kung Fu, and many more!
Zone 4 Features
An Arcade Story Mode – Fight through hordes of enemies alone or up to four players, with new stories, levels, and episodes added via monthly content updates.
Challenge Mode – See how many thugs you can defeat at once as you fight your way through waves of enemies and boss fights for high scores, achievements and prizes. Can you fight through all fifty stages to dominate the Zone?
Team Deathmatch – Join up with your friends and take on other players.
Free-for-all Deathmatch – Take on all comers in a free-for-all brawl held in massive arenas.
Item Mode – Beat up rival players or AI controlled enemies with randomly generated items and power-ups.
16vs16 Turf Wars – Guilds face off against each other for bragging rights and supremacy as up to 32 players brawl to defend their turf.

Status: Shut Down
Business Model: Free to Play
Developer: OGPlanet
Publisher: OGPlanet
Category: Stand-alone
Genre(s): 3D, MMO, Fighting, Sports
Platforms: PC

Pros:

+Cooperative Story mode.
+Wide variety of fighting styles.
+16vs16 Turf Wars.

Cons:

-Repetitive gameplay.
-Poor English translations.
-Overpowered special attacks.



Recommended System Requirements:

OS:Windows Vista / 7
CPU: Intel Pentium 4 2.5 Ghz
RAM: 2 GB
GPU: Geforce 6600 GT or better
HDD: 3 GB