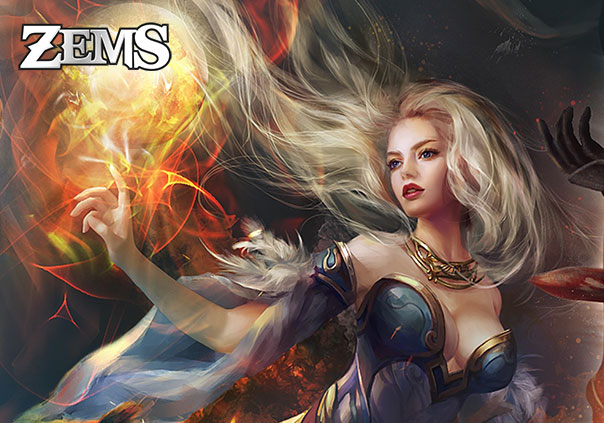 Zems is a free-to-play collectible card game blended with turn-based, hex-based tactical battles.
Players may compose a deck using one or two colors from six available colors, each with their own specialty in combat. Battles take place on a hex-based grid, and utilize elements and weather effects created by the player to change and manipulate the battlefield. Battles can take place in Ranked and Unranked mode, with a Draft mode planned.

Status: Pre-Release
Release Date: Oct 12, 2016
Business Model: Free to Play
Developer: Impulse
Publisher: Impulse
Category: Stand-alone
Genre(s): 3D, MMO, Fantasy, Strategy
Platforms: PC, Mac, Linux


System requirements not yet known.