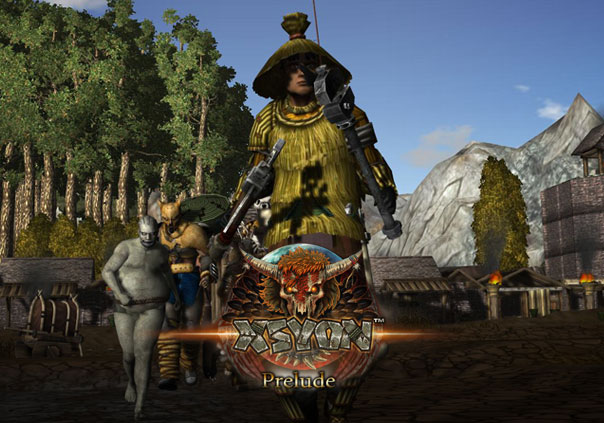 Xsyon is a sandbox MMORPG that gives you the opportunity to build a character from the ground up. The world is actually shaped by player decisions, such as making cities, leveling mountains, or chopping down forests. Your main character development comes with growing your stats: Strength, Fortitude, Agility, Intelligence, Spirit, Perception and Charm. Free players have limited skills and experience.
Features include:
Realistic and living environment: Full seasons, a dynamic sky with accurate constellations, rain and accumulating snow. Trees that grow and sprout new trees. Ground surfaces that change as resources are generated or depleted.
Creature system: Creatures breed, age, grow in power and migrate. Undead arise to haunt abandoned towns.
Terraforming: Players can shape the land, lay foundations and channel water.
Construction: Extensive component based construction system allowing players to create fantastic structures and towns.
Crafting: Tiered and flexible crafting system. All items in game can be crafted including armor, weapons, tools, buildings and carts.
Fully player driven questing, trade, tribal social systems and economy.
Guide run weekly events and contests.

Status: Released
Release Date: Mar 15, 2011
Business Model: Free to Play
Developer: Notorious Games
Publisher: Notorious Games
Category: Stand-alone
Genre(s): 3D, Adventure, RPG, Sci-Fi
Platforms: PC

Pros:

+Sandbox style gameplay.
+Non-linear leveling system.

Cons:

-Extreme free to play limits.
-Sandbox style may not be for everyone.