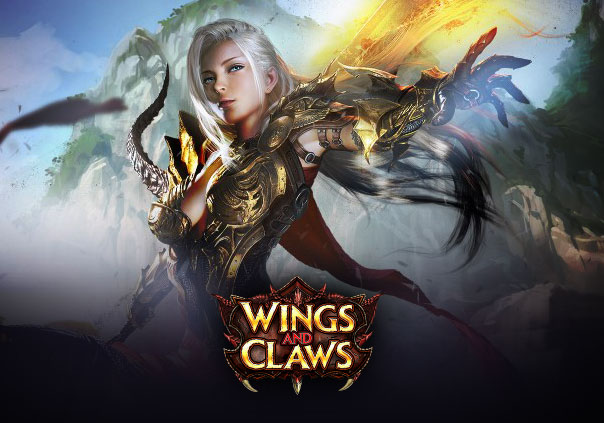 Wings and Claws is a free-to-play 2D fantasy MMORPG developed by 101XP for PC, Mac, and Linux where players can create their dream hero in a world of magic, brave knights, wise sorcerers, and dragons! Powerful dragons have broken free from the Holy City and are trying to take over the entire world. Someone has to stop them!
That's where you come in. As a legendary Dragon Warrior you must use your skills to train your own dragon and use the enemy's might against them. Walk the path of strength and power to save the world one dragon at a time.
Combat is turn-based, lending itself to a more strategic mindset. Select your character's skills in the right order while trying to predict what your enemy is going to do, or let the auto-battle system take care of battles for you. Don't think you'll just be fighting dragons either! There is also a faction war raging where you can pick a side and take to the PvP battlefield. Complete faction quests and you could earn some valuable rewards that are well worth your time.
The people of Sanctum are in trouble and need a savior. Looks like you're the perfect one for the job, Dragon Warrior!
Status: Released
Business Model: Free to Play
Developer: 101XP
Publisher: 101XP
Category:

Browser

Genre(s):

2D, MMO, RPG, Fantasy

Platforms:

PC, Mac, Linux


Pros:

+Detailed visuals.
+Bright and colorful design.
+PvE and PvP content.

Cons:

-Slow load times.
-Lack-luster combat.



Compatible browser with Internet connection required.


Description: Wings and Claws is a free-to-play 2D fantasy RPG developed by 101XP where players can become Dragon Warriors and fight to save the people of Sanctum. Use your skills to your advantage in turn-based combat and train your own dragon to use the enemy's might against them.
ESL, the world's largest independent eSports brand, today announced the release of its ESL app on Xbox One, which enables competitive consol...
by Mikedot
Snail Games invites you to go mobile with their amazing strategy RPG, Heroes of Gaia!
by MissyS
My.com reveals six new screens for World of Speed, showcasing the Azure Coast map.
by MissyS