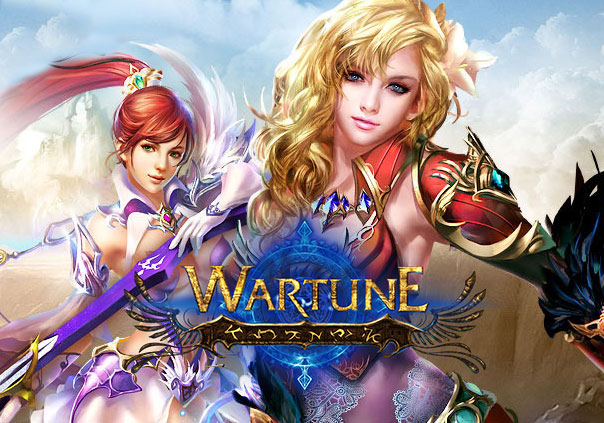 Wartune is a new 2D browser title, which puts the player in the role of one of three classes (knight, mage, and archer) as they construct and upgrade a city of their own, while taking part in a variety of dungeons, quests and events. Though this is a turn-based title, the action is sharp and fast-paced, which goes a long way to keep players entertained through the repetition. In the world of Wartune, you can expect a solid mix of city building and RPG action, peppered with boss fights, PvP action and an entertaining personal progression system. With that said, the class choice is fairly limited, and replayability is not Wartune's strongest aspect, so expect some grinding, and short daily playtimes.
Three unique classes: Knight, Archer, and Mage.
Mages: as Masters of Magic, Mages can summon powerful spells to both attack enemies and heal allies.
Knights: in their iron-clad armor, are capable of wielding two-handed weapons to stun forces and slice enemies in twain! Knights can also raise a mighty shield to protect their friends.
Archers: with their speed and stealth, are known for their use of ranged attacks and sniper abilities. Coupled with specialized attack methods, the Archer is a force to be reckoned with!
Astral System: In addition to your skills and stats, Wartune features an innovative Astral System where you can collect and synthesize stars in thousands of different combinations to give your character the unique edge it deserves.
Quick Time Event (QTE) Combat System: A classic problem with turn-by-turn combat in the past has been the lack of involvement by the player in the action. You just click and the combat runs its self. With Wartune's QTE system, you choose your action, but then must put in a random series of keys in a short timeframe to give your attack an added boost! You are directly involved in the game combat for the whole battle!
Daily Adventures: Wartune has over 20 daily quests and 20 Bounty quests you can do every day to gain gold, experience, and other valuable loot! With so much to do, you will never be bored.
PvP Battles: Wartune features 2 types of PvP battles, one-on-one battles and group arenas. You can either choose to battle opponents one-to-one, or you and your friends or guild mates can battle other small groups in an open arena. May the best player win!
Thousand Person BOSS Battles: you never need to go it alone! Every day, various bosses spawn and anyone can join the fight to take them down! But only the players who do the most damage will receive rewards.
Status: Released
Release Date: Oct 25, 2012
Business Model: Free to Play
Developer: Hoolai Games
Publisher: Proficient City
Category:

Browser

Genre(s):

2D, MMO, RPG, Fantasy

Platforms:

PC, Mac


Editor's Score: 2/5

Pros:

+Flashy, fast-paced combats.
+Entertaining city-building mechanic.
+Player events frequently held by the staff.
+Solid tutorial.

Cons:

-Cliché, predictable story and setting.
-Too few classes.
-Repetitive, straightforward gameplay.
-Annoying loading screens.



Recommended System Requirements:

OS: Windows XP, Vista or 7/ Mac OS X 10.6 or later
CPU: 2.33 GHz or faster, x86-compatible
RAM: 1 GB
HDD: 100 MB



Description: Wartune is a 2D browser-based RPG that puts you in the shoes of a mighty hero bent on protecting, and caring for their city. Among its most notable features, you'll find dungeons, city building, crafting/farming, and PvP in the form of competition with other surrounding player cities.
One of Gwent's biggest official tournaments of the year happened over the weekend, and boy was it a doozy.
by Kings Decree
League of Angels - Paradise Land brings a new mysterious hero: Light Envoy; they promise to bring a lot of fun to the League of Angels game!
by Ragachak