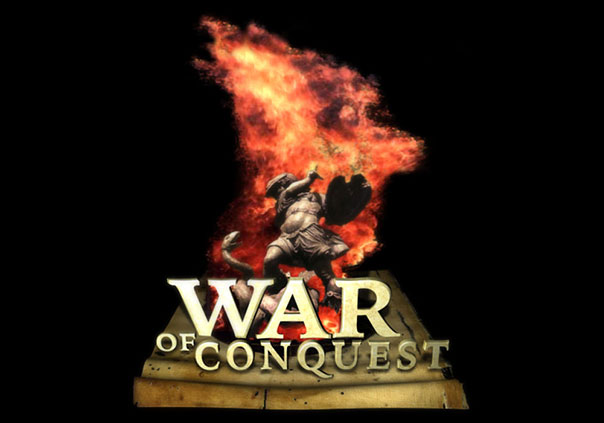 War of Conquest is an upcoming free-to-play 3D MMORTS developed by IronZog and is the updated version of the original War of Conquest game. In the new War of Conquest players are placed into a wide open world filled with thousands of other players trying to compete for resources and develop their own nations while trying to capture the mysterious Orbs of Power.
War of Conquest is all about expanding your nation by whatever means are available to you. This means you'll have to develop your nation's resources and abilities while clashing with other nations over territory and treasures. To expand or move your nation you'll have to go around or through your neighbors depending on your relationship with them. Your nation's value is not only determined by the lands you've conquered and defenses you've amassed, but also by its technological advances and the alliances it has forged with other nations.
Many different defensive structures can be researched, constructed, and upgraded from simple walls that serve as a primary means of keeping out intruders to tall towers that can launch counter-attacks against invaders. You'll want to protect any Orbs you've collected from your excursions at all costs so make sure you have a good defensive system built up. Other further advancements can do things like make your defensive structures invisible to your enemies and give you the option of setting up traps. Defense is more than just being the one to spend the most on your structures. There's science and strategy to it!
Attacking other nations is also an advantageous move, allowing you to secure map locations like Fresh Water, Geothermal Vents and more! These will effect how effectively you can generate energy and resources to support your nation, but make sure you don't spread yourself too thin which could negatively impact your nation's geographic efficiency! Expansion can have its benefits, but also its drawbacks.
Experience your love of War of Conquest once again with the new and revamped version of the game! Fight with thousands of other players in an open world to ensure the survival of your nation and gain as much power as you can!
Status: Pre-Release
Business Model: Free to Play
Developer: IronZog
Publisher: IronZog
Category:

Stand-alone

Genre(s):

3D, MMO, Strategy

Platforms:

PC



System Requirements not yet known.


Description: War of Conquest is an upcoming free-to-play 3D MMORTS where players can run their nation in an open world with thousands of other players. Effectively manage your resources to create defensive and offensive forces while making sure you don't spread yourself too thin!
Keen Software House announces that Space Engineers has sold more than 500,000 copies on Steam Early Access,
by MissyS
Today Star Gem, Inc and Gaijin Entertainment announced the release of Star Conflict 1.0 with its highly anticipated 'Invasion Mode'. To ce...
by Mikedot