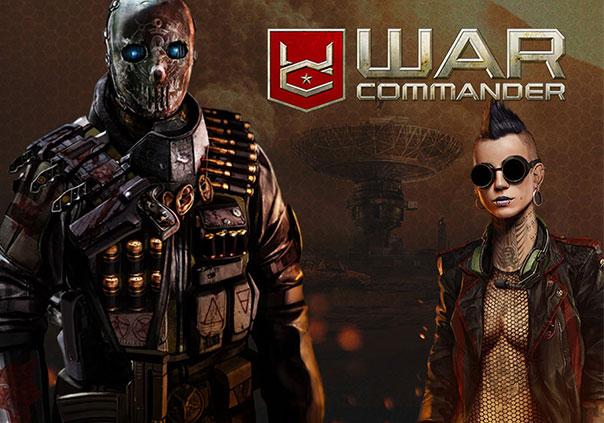 War Commander is a free-to-play browser strategy game developed by KIXEYE and can be played either on their personal website or as a Facebook app. In War Commander players must rise above all others in a post apocalyptic world, taking on any Rogue Factions and online players that dare challenge them.
Players get divided up into sectors in the game, some of which could have thousands of players on their world map. It is here players will start their own base, building and upgrading it in a variety of ways. Resource deposits will need to be defended and used to gather resources which will be used to fund the creation of defensive and offensive structures like turrets, drone silos, barracks and more. Only one structure from each building category (like defense or tech) can be upgraded at a time, so choosing the right building to upgrade that suits your needs the best will be what helps your progress as quickly as possible.
Going on the offensive and assaulting other players' bases also has its benefits. When you launch a successful attack you'll be able to steal your opponent's resources and even stop their base upgrades from happening, but be wary of who you decide to pick on. Players can join up with clans and work together to dominate the map. Don't think they won't come to defend their comrades, and if they do your base's defensive capabilities had better be up to par otherwise you might find your hard-earned resources being stolen.
Whether or not you're ready for it, the world has become a harsh place. Your offense and defense must be impeccable if you want to survive in the post apocalyptic world War Commander thrusts you into.
Status: Released
Release Date: Sep 13, 2011
Business Model: Free to Play
Developer: KIXEYE
Publisher: KIXEYE
Category:

Browser

Genre(s):

2D, MMO, Sci-Fi, Strategy

Platforms:

PC, Mac, Linux


Pros:

+Monthly events.
+Easy to pick up and get started.
+Customizable base design.

Cons:

-Hard to micro-manage units.
-Completely lacks story or premise.
-Long upgrade times.



System Requirements not yet known.


Description: War Commander is a free-to-play browser strategy game where players can manage their own base in a fierce, post apocalyptic world. With clans of players working together and constant fights over resources, your offensive and defensive capabilities had better be up to par!
Fifth Season AS who runs AD2460 has just announced that the game will go "free-to-play" on December 7th.
by MissyS
The servers managed to host 150 players from all around the world in a small 400x400 map for hours without server slowdowns. No crashes were e...
by DizzyPW
Hearthstone Lead Initial Designer Peter Whalen and Hearthstone Streamer RegisKillbin have revealed King Rastakhan is accepting contenders.
by Ragachak