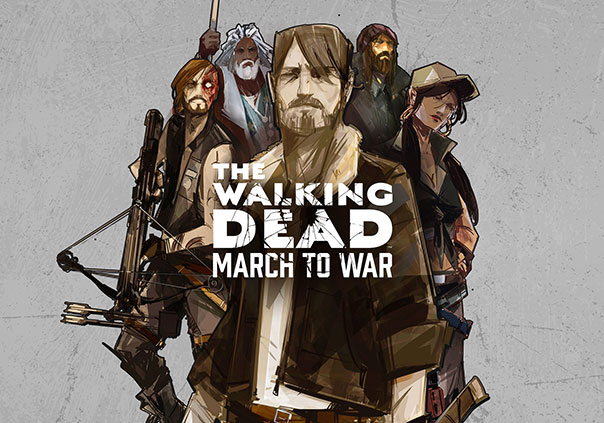 The Walking Dead: March to War
The Walking Dead: March to War is an upcoming free-to-play mobile strategy game developed by Disruptor Beam for iOS and Android and is expected to release sometime in 2017. The Walking Dead: March to War takes place in a devastated Washington D.C. after a zombie apocalypse where the remaining survivors are attempting to rebuild society as they remember it. Players will need to both fight against and work with each other to take control of scarce resources while fending off the walkers that pursue the living.
The role players will assume is that of a leader of a group of survivors, forming their team from the well known survivors of the The Walking Dead universe like Michonne, Negan, Rosita, Jesus and Rick. Throughout the game players will need to defend their people from the persistent walkers and other survivors, resulting in different kinds of moral choices to be made along the way. The events of the game themselves take place at the time of war between Rick and Negan, so expect as much violence as possible to be involved with making your decisions.
Little is known about the game currently, but it is expected to have synchronized weather, real-time day/night cycles and directional lights. This won't just be your typical strategy game. It will look great, but those looks will also have a purpose! Skybound is also being intimately involved with the development process whether it be with art or with the game's systems themselves, ensuring that it will stay true to the franchise.
Will you help lead your survivors to salvation and build a safe society? Will you make the right choice and keep your moral compass intact? Find out in The Walking Dead: March to War.
Status: Pre-Release
Business Model: Free to Play
Developer: Disruptor Beam
Publisher: Disruptor Beam
Category: Mobile
Genre(s): Strategy
Platforms: iOS, Android


System Requirements not yet known.