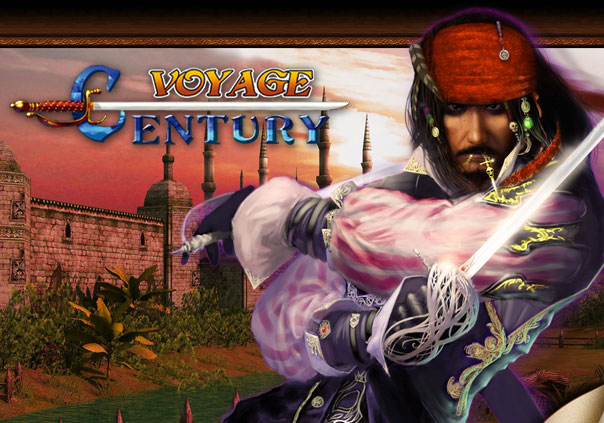 Voyage Century is a unique game in the free-to-play arena. Players start their adventures in the city of Athens but are soon free to explore the rest of the world and settle in a home port of their choice. While each of the game's 40+ cities have hunting locations on the outskirts, most of the game's content involves sailing and battling at sea. Voyage Century has such a broad variety of content, players can pursue the life of a merchant and simply trade resources between ports, or they could explore the world in search of rare discoveries. No matter what path you choose, you'll have to be careful while sailing in the high seas – open PvP means pirates are always on the prowl! There are five classes for new players to choose from, and they can all pursue any desired career.
Royal Military Officer – Members of the Royal Officer Corps are trained in swordsmanship on land and gunnery on the high seas.
Emperor Guardian – Guardians are the masters of close-quarter combat. They are proficient with falchions, axes and swords. More importantly, their skill with the grappling hook allows them to force long-ranged opponents to face them on the Guardian's terms.
Caribbean Pirate – Pirates are known for their cunning use of the falchion and axe. They prefer to close in on their enemies and let loose their cannons from a short distance for maximum effect.
Treasure Hunter – Treasure Hunters prefer indirect combat, they are trained in long ranged gunnery and laying mines, but are capable of ramming their opponents when necessary. On land, Treasure Hunters prefer pistols and rifles over melee weapons.
Armed Businessman – The merchant marine of Voyage Century. Businessmen are renowned for their repairing, healing, and ship enhancement abilities. They prefer guns over melee weapons.

Status: Released
Release Date: Dec 22, 2006
Business Model: Free to Play
Developer: IGG
Publisher: IGG
Category: Stand-alone
Genre(s): 3D, Adventure, RPG, Fantasy, Strategy, Simulation
Platforms: PC

Pros:

+Huge game world.
+Skills improve with use.
Auto-walk & loot.

Cons:

-Ship combat is slow-paced.
-Poor grammar and text.
-Too reliant on quests for experience.



Recommended System Requirements:

OS: Windows Vista / XP / 2000
CPU: Intel Pentium IV 2GHz or better
RAM: 256MB or more
GPU: Nvidia GeForce 4 Ti4200 or better
HDD: 4 GB