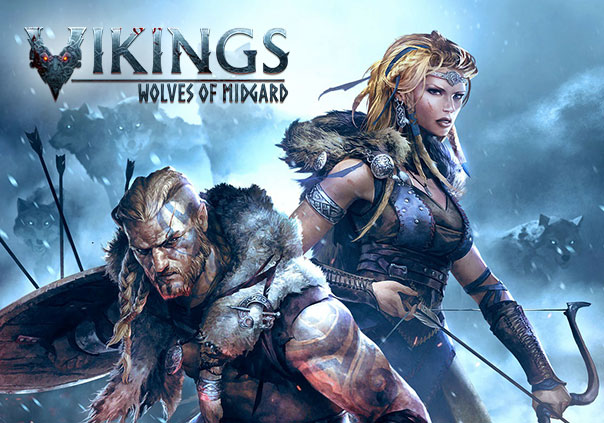 Vikings – Wolves of Midgard

Experience the history of the Vikings in a whole new way in Vikings – Wolves of Midgard, and action RPG developed by Games Farm. In this game, players enter a world based on Viking mythology called Midgard. Players will face off against hordes of terrifying undead monstrosities and beasts while striving to to survive against the elements of nature.
When starting off, players will rebuild a village and lead your clan to victory and prosperity. Gather scattered fragments of weapons and armors to make special equipment.
In the heat of battle, players will use their surroundings to their advantage. Crush foes under falling rocks, push them off of high cliffs, drown them in quicksand and other natural hazards. If your skills aren't enough, team up with a friend and journey to the Shores of Midgard together in an epic two player online co-op mode.
Status: Released
Business Model: Retail
Developer: Games Farm
Publisher: Kalypso Media Digital
Category: Stand-alone
Genre(s): 3D, Adventure, Fantasy
Platforms: PC, Mac, Linux

Editor's Score: 4/5


Recommended System Requirements:

OS: Windows 7 64bit
CPU: 3 Ghz Quad Core CPUT
RAM: 8 GB RAM
GPU: 2GB ATI Radeon HD7970 or 2GB NVIDIA GeForce 770 or higher