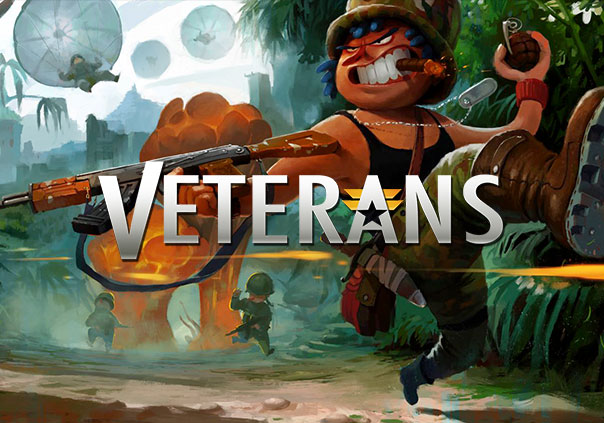 Veterans is a free to play top-down shooter developed by Nuked Cockroach for PC that takes a simplistic approach towards tactical multiplayer battles that will be released in 2016. In Veterans the most seasoned military combatants will compete in solo and team-based combat situations that will bring them to different types of battlegrounds in diverse game modes.
Appealing to both RPG and arcade game fans, Veterans initially appears to be a fast-paced twin-stick shooter, but it soon becomes apparent that the game requires a little more careful consideration. As you progress you will be able to unlock abilities and upgrades in the way that is best for your playstyle, allowing you to truly craft your own way to play through 30 levels. These levels can be gained through a comprehensive, in-game economy that will even help you gain new skills that utilize brain or brawn.
If you wish to truly test your skills and prove that you are the most experienced Veteran of them all, a ranked matchmaking system will let you go to head-to-head with other players in matches of both skill and wit. So if you think you've got the combat experience and tactical mindset required to become a top Veteran, lace up your boots and prepare for the battles ahead of you!
Status: Pre-Release
Business Model: Free to Play
Developer: Nuked Cockroach
Publisher: Nuked Cockroach
Category: Stand-alone
Genre(s): 3D, MOBA, Shooter, Strategy
Platforms: PC, Steam

Pros:

+Fast-paced and humorous.
+Fluid, fun animations.
+RPG and arcade elements fused into one cohesive game.
+Variety of upgrades for different playstyles.

Cons:

-Lacks the strategical depth hardcore players tend to prefer.



System Requirements not yet known.