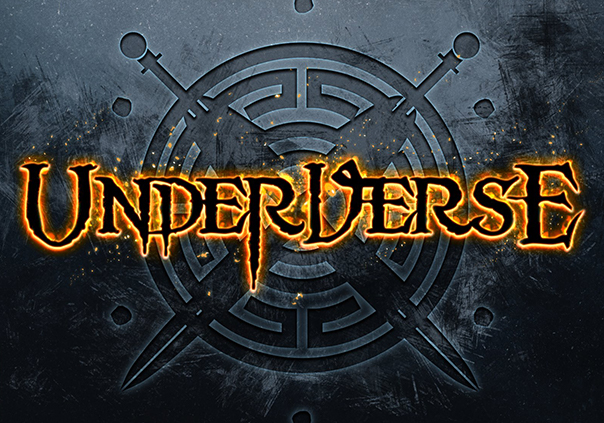 UnderVerse is a free-to-play mobile fantasy MMORPG being developed by Ambidexter for iOS and Android devices. In UnderVerse players can experience a parallel reality where the laws of physics fractured, sending it crashing into the barrier between worlds and destroying it. Many universes were destroyed from the sudden shockwave and a tunnel was ripped open, allowing unlimited passage through space and time. It became possible to encounter other inhabitants from different realities, and those who had the guts to explore the rifts and tears between barriers were able to gain untold power.
Players will take on the role of the first warriors fighting to protect the Earth from the unknown denizens of unforgiving worlds. After all, for every peaceful settler there is now an army of invaders looking to steal other worlds' resources for themselves. By walking around in the real world with their mobile device players will be able to explore the game world, encounter foreign creatures, and collect treasures to help them grow even stronger. Weapons can even be acquired and equipped to make it so players can take on even tougher opponents. When you're feeling especially gutsy you can even switch the game to PvP mode and battle other players around you.
If you're looking for an exciting way to get lost in a fantastical world, then UnderVerse will help you get there by allowing you to make real-world movements that will help you go on an adventure like none other! You'll follow the footsteps of a thousand years of conflict, but the path that you end up taking will ultimately be up to you. An undefended world is a dead world. Will you rise up and protect your reality from the hostile inhabitants of other worlds?
Status: Pre-Release
Business Model: Free to Play
Developer: Ambidexter
Publisher: Ambidexter
Category: Mobile
Genre(s): 3D, MMO, RPG, Fantasy
Platforms: iOS, Android


System Requirements not yet known


NYCC 2015 Day 1 Recap
Day one of NYCC has arrived and my first day was mostly open with plenty of leisure to do whatever I wanted.
by Mikedot