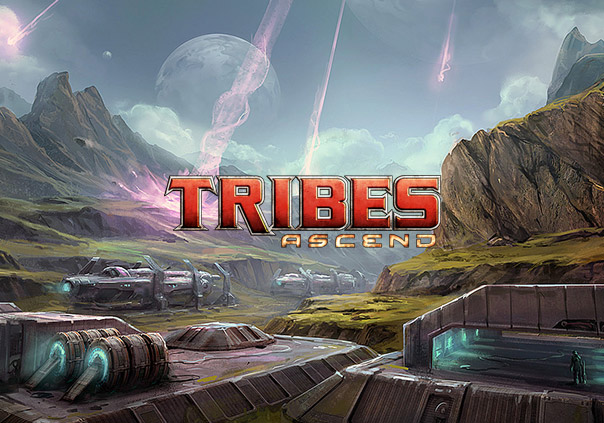 Tribes Ascend is the undisputed fastest shooter on the free to play market. Ski over beautiful landscapes you won't have time to marvel at as rockets and bullets whiz around you in an adrenaline fueled heyday of raw action. Loadout your favorite class to customize your playstyle before testing your skill in the ultimate test of twitch in a variety of game modes.
Features:
Jetpacks: This shooter isn't all about hiding behind corners or camping from hard to reach places. With jetpacks, the sky is the limit, as you speed across vast expanses before your enemy knows what hit them.
Game Modes: Tribes Ascend features a variety of modes to keep things entertaining. Team Deathmatch, Capture the Flag, Capture the Flag Blitz (the flag locations move randomly!), Arena, and Rabbit (holding onto a flag as long as you can in a wild free for all!).
Spectator Mode: Experience the freedom to watch matches exactly as you want to with the unparalleled freedom of Spectator Mode.
Customize: Choose from three armor types and a wild range of weapons to build out your ultimate shooter, while still being within a predictive realm to maintain game balance.
Vehicles: Jetpacks and skiing just not doing it for you? How about a tank, two person super cycle, or variety of other vehicles to liven up the experience?!
Status: Released
Release Date: Apr 12, 2012
Business Model: Free to Play
Developer: Hirez Studios
Publisher: Hirez Studios
Category:

Stand-alone

Genre(s):

3D, MMO, Sci-Fi, Shooter

Platforms:

PC


Pros:

+Based on an already popular FPS series.
+Unique movement style.
+Multiple Classes to suit play styles.

Cons:

-Steep learning curve may turn some away.
-Melee Combat seems out of place.



Recommended System Requirements:

OS: Windows Vista / 7
CPU: Intel Core 2 Duo or better
RAM: 2 GB or more
GPU: Geforce 8600 GT or better
HDD: 2 GB Free



Description: Tribes Ascend is an upcoming 3d FPS with MMO components and unique movement through the use of jetpacks and "skiing".
DawnBreak: The Flaming Emperor's global release from Taiwanese developer Auer is coming soon.
by Ragachak
Wargaming is excited to announce its partnership with Melesta Games, a prominent mobile developer from Belarus.
by MissyS
3000AD announces the release of a free game marking 25 years since the first Battlecruiser 3000AD title was conceived.
by MissyS