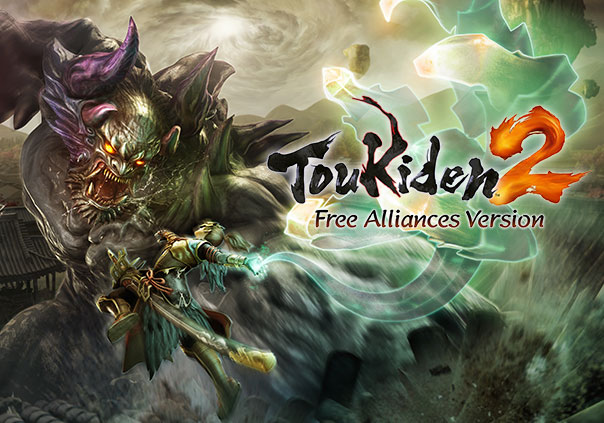 Toukiden 2: Free Alliances Version
Toukiden 2: Free Alliances Version is a way to play the hunting-action RPG Toukiden 2 with your friends absolutely free! So long as they have the retail product you'll be able to participate in the online group missions and slay the menacing oni limited only by regenerating stamina, otherwise you can play the first chapter solo.
Toukiden 2 is an action role playing game where you must combat the oni threat with incredible abilities and dynamic targeted destruction. Due to their otherworldly regeneration, dismembering the demons is of vital importance. Carefully seek out the weak points, sever them, and purify the remaining evil.
Embark on a journey travelling the vast open world eradicating monsters and closing time rifts while discovering a variety of colorful characters and wickedly powerful enemies.

Status: Released
Release Date: Mar 21, 2017
Business Model: Free to Play
Developer: Koei Tecmo
Publisher: Koei Tecmo
Category: Stand-alone
Genre(s): 3D, MMO, Adventure, RPG, Fantasy
Platforms: PC, Steam, PS4, PS Vita

Pros:

+Beautiful Graphics
+Fast and Fluid Combat
+Extensive Player Freedom

Cons:

-Technical Issues
-Controller Required (Even on PC)
-Short/Unimpactful Story



Recommended System Requirements:

OS: Windows 7+
CPU: Core i7 2600+
RAM: 5 GB
GPU: Nvidia Geforce GTX 660+
HDD: 17 GB