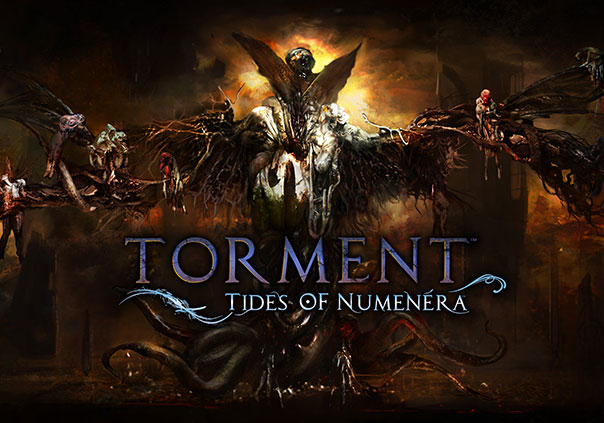 Torment: Tides of Numenera
Torment: Tides of Numenera is a buy-to-play adventure strategy RPG developed by inXile Entertainment for PC. Acting as the thematic successor to Planescape: Torment, one of the most critically acclaimed role-playing games of all time, Torment: Tides of Numenera immerses you in a singleplayer story-drive RPG from an isometric view where you are born falling from orbit.
Your body is that which was once occupied by the Changing God, a being who has defied death for a millennia. Upon landing in the Ninth World you will encounter numerous companions whose goals could either harm or help your cause as you try to escape from the Sorrow, an ancient creature that is practically unstoppable. Throughout your journey in the Ninth World you'll experience a completely original setting with a whole slew of items that can be used inside or outside of combat, fantastical visuals, and awe-inspiring magical feats. Every choice you make in your travels will matter in one way or another, and won't simply be about making the "right" or "wrong" decision. You'll be deciding the fates of the very characters that surround you on your journey and they'll make sure to let you know how they feel about the choices you make, as well as they reputation you've created for yourself.
Battles will certainly not be bland either. Combat is much more than just throwing your enemies around with different skills. You'll have to employ stealth, interact with characters socially, solve puzzles and much more if you wish to emerge unscathed.
If you can mange to survive the trials and tribulations of combat, strategy, and social interaction then you might be able to answer the question that has been on your mind since you first came to the Ninth World: what does one life matter?
Status: Pre-Release
Release Date: Jan 26, 2016
Business Model: Free to Play
Developer: inXile Entertainment
Publisher: inXile Entertainment
Category: Stand-alone
Genre(s): 3D, Adventure, RPG, Strategy
Platforms: PC, Steam

Pros:

+Good adaptation of tabletop Numenera rules.
+Entertaining writing.
+Introspective choices.

Cons:

-Almost excessively heavy exposition.
-Unoptimized in its early access version.
-Lacking too much content, despite its early access state.



Recommended System Requirements:

OS: Windows 7/8/8.1/10 (64 bit)
CPU: Intel i5 series or AMD equivalent
RAM: 8 GB
GPU: NVIDIA GeForce GTX 460 or Radeon HD 5770 (1 GB VRAM)
HDD: 30 GB