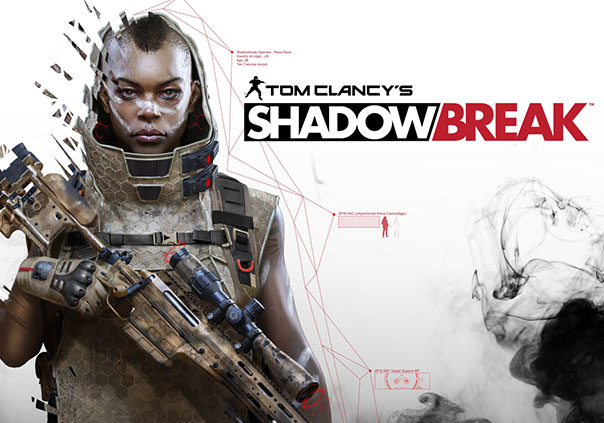 Tom Clancy's ShadowBreak is a free-to-play online multiplayer strategy shooter for iOS & Android. Customize and lead an elite sniper squad against other players in deadly ranged combat. As a watchful commander, you'll be keeping a mindful eye on the hectic battlefield and pick off particular threats, although, the pre-game planning is where war is won.
Seek out and upgrade battle-hardened operators, utilize top-of-the-line military gear, train gun perks, and formulate a winning strategy across several international stages; the terrorist-stricken world depends on it.

Status: Released
Release Date: Apr 18, 2017
Business Model: Free to Play
Developer: Ubisoft Halifax
Publisher: Ubisoft Halifax
Category: Mobile
Genre(s): 3D, MOBA, Shooter
Platforms: iOS, Android


Recommended System Requirements:

IOS: 9.0+
Storage: 445 MB


Android: 4.1+



Additional Information:

· Currently unreleased in territories besides Canada.