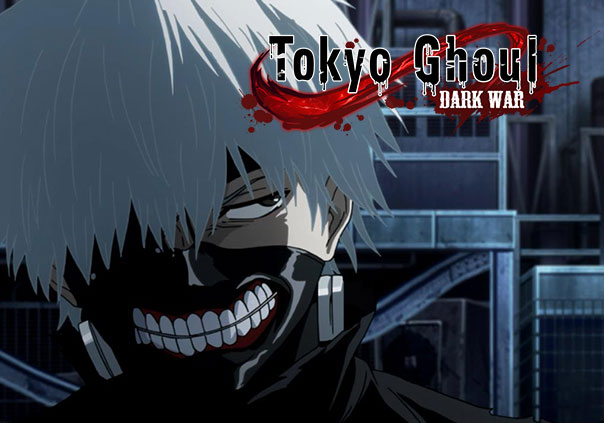 Tokyo Ghoul: Dark War is a real time action strategy game for mobile devices. Hunt humans from the shadows and consume their flesh as a ghoul, or fight against the vampiric monsters as one of humanity's heroes in either the single player narrative focused campaign, or in the competitive multiplayer.
To fight for ghouls to have equal rights alongside humans, or to eradicated them as if they were pests, the story mode has the player choose a side and determine how it all goes down.
The multiplayer war between ghouls and the CCG is either a standard team death match, or a MOBA inspired 1v1, 3v3, or 5v5.

Status: Released
Business Model: Free to Play
Developer: GameSamba
Publisher: GameSamba
Category:

Mobile

Genre(s):

3D, RPG, Strategy

Platforms:

iOS, Android





Description: Tokyo Ghoul: Dark War is a real time action strategy game for mobile devices. Hunt humans from the shadows and consume their flesh as a ghoul, or fight against the vampiric monsters as one of humanity's heroes in either the single player narrative focused campaign, or in the competitiv
Endless Legend Shifters is the latest expansion added to Amplitude Studio's acclaimed Endless Legend series.
by ApocaRUFF
Still, Silkroad-R does help inject some life into the game with all of its improvements, most notably the increased experience gains.
by MissyS
In the '90s, and for most of the early 2000s, video game makers made video games, and video game players played them.
by NWOrpheus