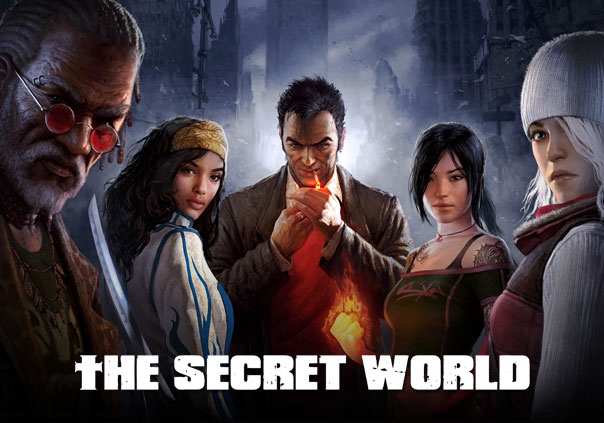 The Secret World is a MMORPG by Funcom renowned for its unusual, intricate universe, its complex advancement system, and its dedicated fan base. You play as a supernatural-imbued human who is part of one of three distinct secret societies dedicated to solving supernatural disasters around the globe. This is a storyline that incorporates urban myths, conspiracy theory, and modern fantasy elements into one RPG-friendly package. Wield one of many powers as you progress through a no-holds barred free-form skill tree; your success depends entirely on your choices and performance.
Key Features
Lovecraftian storytelling at its best – Horror, mystery and investigation are the key words for The Secret World. This is a story in which the enigmatic and bizarre often creep in, with interesting antagonists, and darkly mysterious locales.
Varieties of exotic locales – From the cold shores of New England, to the arid dunes of Egypt, and all the way to the forests of Transylvania, explore a series of interesting, mysterious, and sometimes odd locations.
Freeform progression – There is very little hand holding here. Pick your skills from among variety of different primary and auxiliary skill trees. There are neither classes nor levels here; your path depends entirely on your choices.
Wide variety of powers – Mix and match as you wish; whether you want to slash through your foe with a mix of swords and chaos magic or gun them down with and pistols and fireballs is entirely up to you.
Three Distinct Factions –
The Templars – The traditional society, crusaders against evil, and descendants of the original Templar order, they wish nothing less than the eradication of darkness.
The Illuminati – Manipulators, spiders and puppeteers, they pull the strings from behind the stage in their eternal quest for power.
The Dragon – Enigmatic sages and warriors, the Dragons use calculated chaos in order to preserve balance between metaphysical forces.

Status: Released
Release Date: Jun 19, 2012
Business Model: Retail
Developer: Funcom
Publisher: Funcom
Category:

Stand-alone

Genre(s):

3D, MMO, Adventure, RPG, Sci-Fi

Platforms:

PC


Editor's Score: 3/5

Pros:

+Unorthodox ARG quest system.
+Extensive, fully voiced storyline.
+Unique modern horror setting.

Cons:

-Low re-playability.
-Freeform progression can be utterly unforgiving.
-Advanced difficulty level.



Recommended System Requirements:

OS: Windows XP (SP 1)/Vista (SP 1)/Windows 7 (SP 1)
CPU: 2.6 GHZ Intel Core 2 Duo or equivalent AMD CPU DIRECTX DirectX 9.0c Compatible
RAM: 2GB RAM for Windows XP / 3GB RAM for Windows Vista and Windows 7
GPU: nVidia 8800 series 512 VRAM or better/Radeon HD3850 512MB or better
HDD: 30GB or more free hard disk space



Description: The Secret World is a MMORPG by Funcom centered on a Lovecraftian modern world in which three secret societies struggle to solve supernatural disasters, and maintain over them the veil of secrecy.
Closed beta finally begins for the bad-ass women of Scarlet Blade.
by MissyS
Kabam's Marvel Contest of Champions reveals their next champion, the mighty Diablo.
by Ragachak
Day 2 began as more of a traditional convention day for us at a rather non-traditional E3. The show just seemed slightly off this year.
by DizzyPW