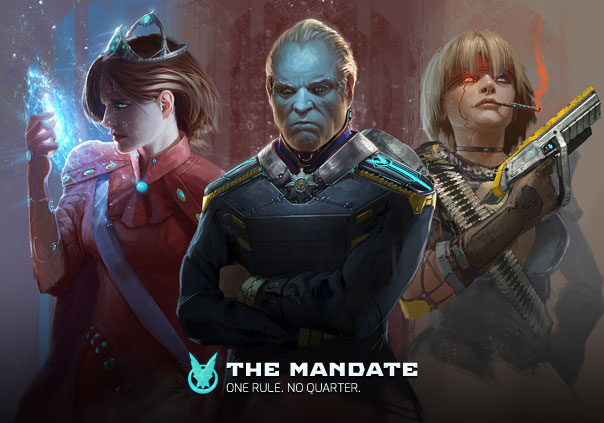 The Mandate is a 3D sci-fi RPG being developed by Perihelion Interactive LLC and is going to be available for PC, Mac, and Linux. In The Mandate you assume the role as captain of your own ship where you will become familiar with your crew through their names and personalities. Every crew-member will have their own inclinations, their own tale to tell, and can unlock new quests for you to embark on. The universe that you travel through will practically be alive, changing for the worse or for the better in accordance with your in-game decisions, as well as the decisions of your allies. You will be able to wage ship battles on a large scale and even board an enemy's ship to eliminate them with RTS elements. Endless possibilities and a responsive universe are just the beginning in The Mandate.

Status: Pre-Release
Business Model: Retail
Developer: Perihelion Interactive LLC
Publisher: Perihelion Interactive LLC
Category: Stand-alone
Genre(s): 3D, RPG, Sci-Fi, Strategy
Platforms: PC, Mac, Linux

Pros:

+Responsive universe.
+Meaningful characters.
+Battles conducted on large and small scale.

Cons:

-Limited information available.