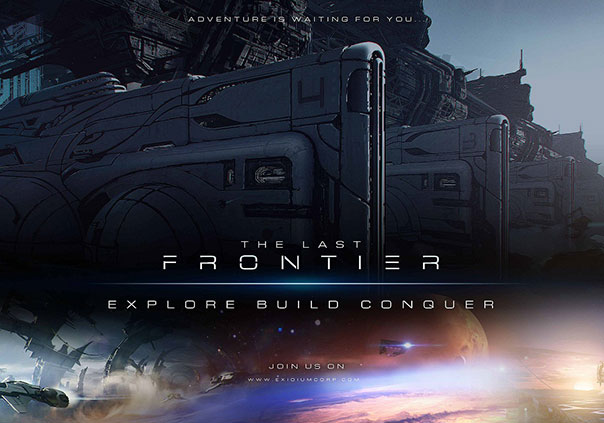 Explore. Build. Conquer.
The Last Frontier is an MMO Shooter title created by Exidium Corp. As a hybrid between FPS and RTS elements, The Last Frontier takes place in far regions of outer space. Players can choose to become a great space explorer, traveling the galaxy for adventure, danger, wealth and more.
To navigate these regions of space, players will take control of several different high-end, multi-task combat vehicles including dogfighting spaceships and land rovers. Once in control of one of these vechiles, vtenture out and discover a vast open world.
Once you find a piece of territory that has been unclaimed, players can then establish bases and outposts and more. Then harvest the land to earn precious resources to empower your equipment, your base and yourself.
The world of the Last Frontier is full of possibilities.
Status: Pre-Release
Business Model: Free to Play
Developer: Exidium Corp.
Publisher: Exidium Corp.
Category: Stand-alone
Genre(s): 3D, MMO, Sci-Fi, Shooter, Strategy
Platforms: PC

Pros:

+Good visuals
+Massive scope and scale

Cons:

-Core gameplay needs fine tuning



Recommended System Requirements:

OS: Windows 7 and up
CPU: Dual Core 2.2Ghz
RAM: 2 GB
GPU: vidia Geforce GTS 450 or AMD Radeon HD 6770