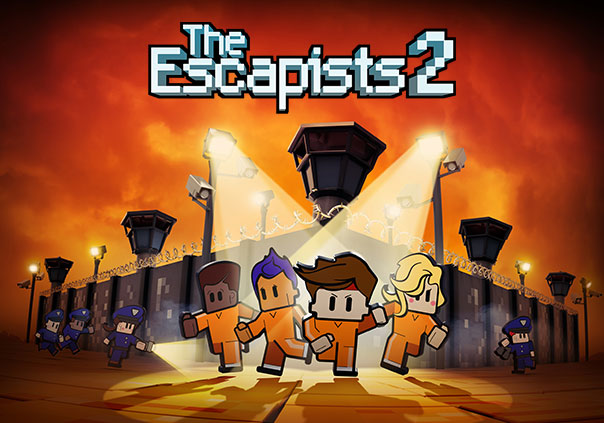 The Escapists 2 is an upcoming 2D RPG developed by Team17 that will be available for purchase on Xbox One, PS4, Nintendo Switch, and Steam. In the spirit of the original, The Escapists 2 puts players into upgraded multi-level prisons as they try to make a break for freedom.
Now even more items and a new crafting system will be available for you to use to try and take your independence back. You'll also have even more control than ever, now getting to use a revamped combat system that allows you to lock onto your targets, block incoming attacks, and use both light and heavy attacks of your own. There is even a new graphics style that will immerse you in the prison world in a deeper, richer way while still staying true to the art style of the original game.
How do you want your inmate to look? The Escapists 2 let's you customize your inmate's gender and hairstyle, making sure you stand out on your escape. Whether you want a glorious ponytail or an intimidating, shaved head The Escapists 2 has you covered.
Don't think the only way to escape the prison is going to be by force either. There are many different paths for you to take that can open up new doors for you that you never would have thought possible. Even the simplest of things like joining a band, learning to paint, or picking up a new hobby can give you the smallest of leads that will really pay off for your escape in the long run.
Haven't you grown tired of being behind bars? Don't just sit around in jail and mope. Grasp your fate in your own two hands, muster all of your strength, and escape! How will you do it, you ask? Well that is for you to decide.
Status: Pre-Release
Business Model: Retail
Developer: Team17
Publisher: Team17
Category:

Stand-alone

Genre(s):

2D, RPG, Strategy

Platforms:

PC, Steam, Xbox One, PS4



System Requirements not yet known.


Description: The Escapists 2 is an upcoming 2D RPG where players can work together to escape from an upgraded prison by any means necessary. The simplest of things like joining a prison band, learning to paint, or picking up a new hobby could lead you down new paths to escape from behind bars.
ÆRENA: Clash of Champions has relaunched on Steam Early Access, bringing new content, a new interface, and a progression system with rewards ...
by MissyS
GameFuse, a leading publisher of free-to-play online games, is pleased to announce Kings and Legends Global; a highly addictive, competitive c...
by MissyS
he cute NTales: Child of Destiny reveals a new event, entitled NTales Winter Wonderland. A white Christmas overwhelms the game!
by Ragachak