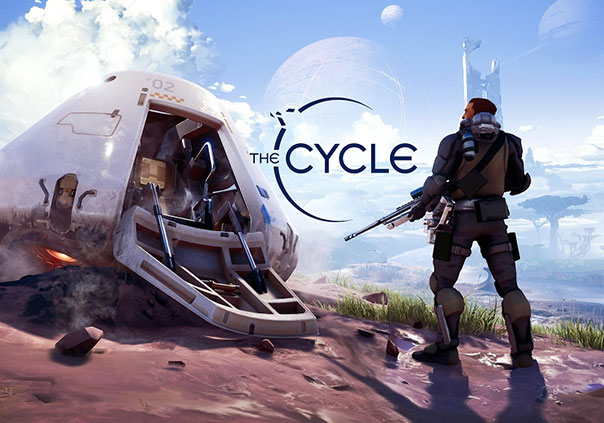 The Cycle is a round based PvEvP shooter in production by German based Yager studios, currently available on EPIC's game store launcher.
Story
On the distant planet of Fortuna III, a wealth of rare resources is available. Unfortunately the planet's ecosystem is very unfriendly to humans. As such, you join the legion of Prospectors who descend to the planet in dropships with the goal of harnessing the gas, minerals, and other products available. Fortuna III is a lawless place, however, so watch your back, lest another Prospector decide to eliminate the competition.
Features
►Turn based episodic shooting action! Complete contracts to earn points in solo or 4 person squad based matches comprising 20 people total (more modes planned in the future).
►Devote yourself to one of the three planetary factions with each trip. Leveling up factions unlocks access to powerful blueprints.
►Once you've unlocked a blueprint you can craft its featured kit, gadget, or weapon. Then craft special mods to make your tools suit your playstyle to their maximum capacity.
►Form pacts in solo mode: Temporary alliances that removes friendly fire. Be careful though, because your ally can turn to an adversary if they think it will profit them.
Factions

Three main factions rule over the activities of Fortuna III, each with their own technology for you to unlock.
►Osiris Corp
►Korolev Heavy Industries
►The Independent Civilian Authority
Kits
The Cycle doesn't have standard classes, but you can craft a variety of kits:
►Boxer suits give you stronger shields and a powerful melee charge attack.
►Quick suits give you the most diverse movement options, including a fun power slide maneuver.
►Flight suits allow you to soar into the skies, then drop down on enemies with a devastating dive attack.
Microtransactions
Yes – Microtransactions will be a thing, but the developers have not figured out exactly what they will entail.
Status: Pre-Release
Business Model: Free to Play
Developer: Yager Developments
Publisher: Yager Developments
Category:

Stand-alone

Genre(s):

3D, Sci-Fi, Shooter

Platforms:

PC



Recommended System Requirements not yet known


Description: The Cycle is a round based PvEvP shooter in production by German based Yager studios.
Legends tell of a great city deep in the jungle. It is rich in all the pleasures of mankind, and is so full of gold that the residents count t...
by Mikedot
Kitfox games has released a project update for their new retro-style RPG, Moon Hunters with details regarding their final week for funding on ...
by Mikedot
Markus Kruber is a deadly but war weary Empire Soldier.
by DizzyPW