*Note: This game has been cancelled or shut down and isn't available for play.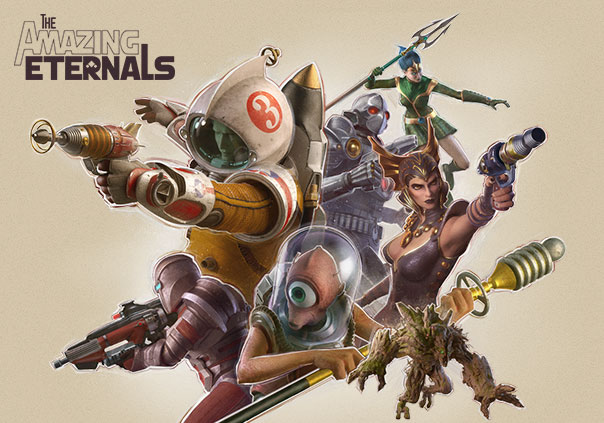 The Amazing Eternals is a free-to-play team based first-person-shooter featuring hectic action and deck-building strategy. Draw and activate cards like weapons, traps, boosts, spells, and more from your handcrafted deck in in the heat of battle while running and gunning across beautiful maps.
Journey through a expansive multiverse on a virtual '70s style game board and discover incredible locations filled with mystifying beings whether they be brave adventurers, terrifying monsters, selfless heroes, or dasterdly villains. And finally, showcase your power to the universe and duke it out in team-deathmatch or in an objective based map where you and your fellow teammates fight to control scattered fragments.

Status: Cancelled
Business Model: Free to Play
Developer: Digital Extremes
Publisher: Digital Extremes
Category: Stand-alone
Genre(s): 3D, Sci-Fi, Shooter, Strategy
Platforms: PC


Recommended System Requirements:

OS: Windows 7/8.1/10 64-Bit
CPU: Intel Core i5-2500k/AMD FX-6350+
RAM: 8 GB
GPU: NVIDIA Geforce GTX 670/AMD Radeon R9 285+



Additional Information:

· You can also buy your way into the closed beta by purchasing a founder's pack for $19.99