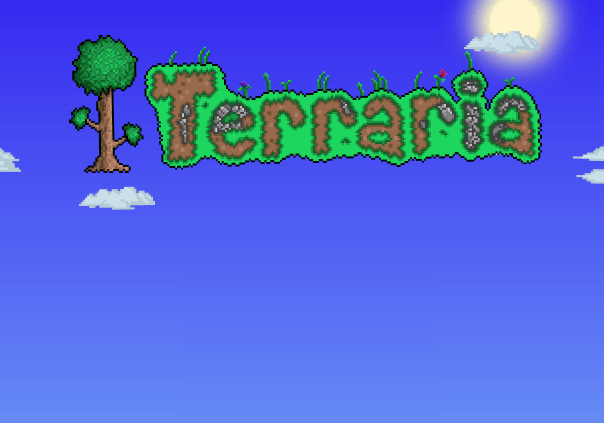 Terraria is an indie sandbox advenure game redesigned from the PC version as a mobile game title. In Terraria, every world is unique — from the floating islands in the sky to the deepest level of The Underworld. Adventure to the ends of the earth, and defeat villainous bosses along the way. The world is your canvas.

Features:

Creation: With over 40 block types, you can build anything you can imagine.

Crafting: Over 500+ crafting recipes for weapons, armor, potions and more.

Lots of enemies: Dozens of unique enemies, and nearly 20 bosses.

Items: Thousands of items with tons of stat changing attributes.

Game Modes: The state of the game world changes whenever bosses are defeated and special events are conquered.

Multiplayer: Wi-fi games support up to 4 players (mobile). Play Terraria with friends across any other PC or mobile devices. Adventure together or duel each other in player-vs-player combat.

Status: Released
Release Date: May 16, 2011
Business Model: Retail
Developer: Re-Logic, Engine Software, Codeglue
Publisher: 505 Games, Re-Logic
Category: Stand-alone, Mobile
Genre(s): 2D, Adventure, RPG, Casual
Platforms: PC, Mac, Linux, Steam, Xbox 360, Xbox One, PS3, PS4, 3DS, PS Vita, iOS, Android, Windows Mobile

Editor's Score: 5/5

Pros:

+Massive generated worlds.
+Tons of collectables and items.
+Unique monsters and bosses.
+Intricate crafting system.
+Multiplayer support.

Cons:

-Mobile edition missing several features from PC version.



Minimum System Requirements:

OS: Windows XP / Vista / 7 / 8 / 10, OSX, Linux + SteamOS
CPU: Intel 1.6 Ghz Dual Core or better
RAM: 512MB
GPU: Any with 128MB of VRAM and capable of Shader Model 1.1
HDD: 1GB