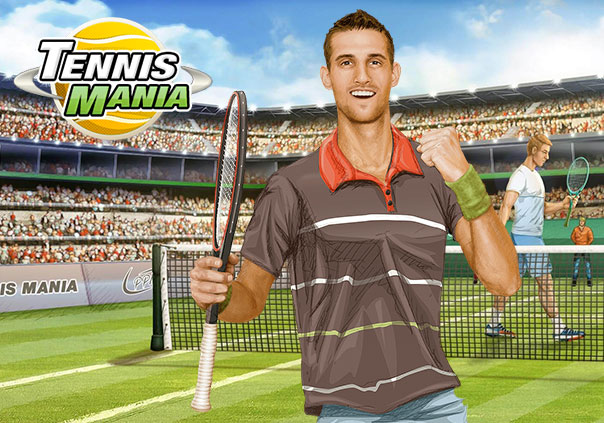 Tennis Mania is a free-to-play online tennis simulator where you get to control and experience the life of a professional player. Work to train, customize, and improve your pro to be ready for tournaments which host players from all over the world. Beat those opponents and take home the trophies by mastering real life moves like forehands, backhands, volleys, and serves on a variety of courts like clay, hard, and grass.
When off the court, you'll progress through a narrative driven career mode filled with choices to make – the result of which will determine if your pro lives a life of success or of failure. And when you need a break, relax by playing one of the many mini games or by joining a co-op club with another player to help build up the greatest tennis center the world has ever seen.
Status: Released
Business Model: Free to Play
Developer: Powerplay Manager
Publisher: Powerplay Manager
Category: Stand-alone
Genre(s): 2D, RPG, Sports, Simulation
Platforms: PC


System Requirements not yet known.


War Thunder at Gamescom 2013
Award-winning developer and publisher Gaijin Entertainment announced today that it will be showing off the console version of the critically a...
by MissyS