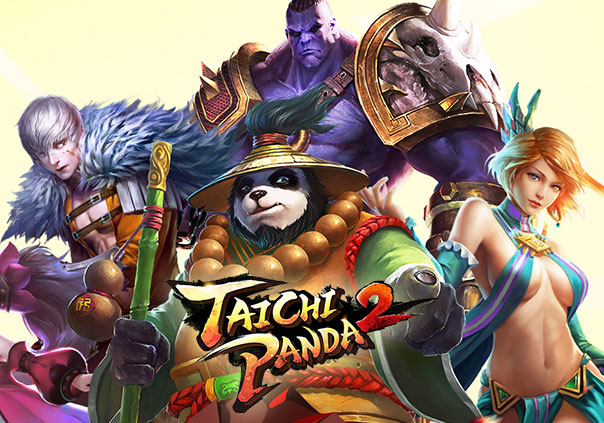 Taichi Panda 2 (also known as Taichi Panda: Heroes) is an upcoming free to play mobile ARPG being developed by Snail Games for iOS and Android. Currently the game is available in China and is accepting early registrations for its eventual NA release.
In Taichi Panda 2 you will travel back in time to discover the Legends of Avzar in a kingdom of magic, mayhem, and panda warriors. As you play in a gorgeous semi-open world environment you will collect new legendary champions and be able to swap them in and out of your active band of champions. Each champions comes with unique, visually-stunning skills that will allow you to make the most out of any combat situation. Your champions can even be upgraded further to enhance their power so that they can take on even tougher foes and reap greater rewards.
As stages are completed you will encounter some of the most massive bosses you have seen in a mobile ARPG, and it will require all of your skills and fighting knowledge to take them down. These bosses will require even more strategy than the first Taichi Panda's did and their move sets will not only be deadly, but visually spectacular.
If you like action-oriented combat, but find that you don't have the time or gaming computer required for many of the exciting PC ARPGs, then why not try out Taichi Panda 2 and even bring it with you on your favorite mobile device? With exceptional mobile graphics, action-oriented gameplay, and fluid mechanics Taichi Panda 2 will not only satisfy, but impress.
Status: Pre-Release
Release Date: May 26, 2016
Business Model: Free to Play
Developer: Snail Games
Publisher: Snail Games
Category: Mobile
Genre(s): 3D, RPG, Fantasy
Platforms: iOS, Android


System Requirements not yet known.