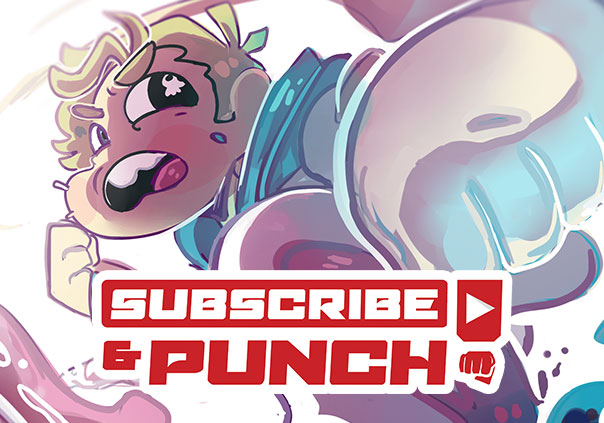 Subscribe and Punch is a 2D multiplayer fighting game featuring your favorite Youtube stars representing or being referenced in the characters, stages, attacks, and even backing soundtrack. Engage in various wacky minigames and humerus in-game interactions layered in the beautiful backgrounds, over-the-top fighting moves, gorgeous hand-drawn animation, and via a plethora of crazy thrown objects such as cookies and chicas.
Take your chosen fighter into one of the many game modes including dialogue littered story mode, survival hunt, arcade, training, tutorials, versus, team battle, wacky physics arena, casual, and ranked queues. Additionally, you'll be able to watch or upload replays, earn palette swaps for the characters, and view a collection of art.
Smash that like button to K.O. an opponent!
Status: Pre-Release
Business Model: Retail
Developer: Hashieve Games
Publisher: Hashieve Games
Category: Stand-alone
Genre(s): 2D, Fighting
Platforms: PC, Steam


System Requirements not yet known.