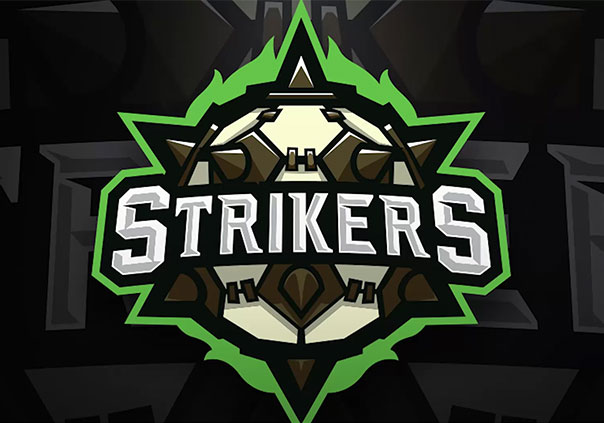 Strikers is a fantasy soccer MOBA developed by Petroglyph for PC and is going to be available on Steam Early Access in Spring 2017. Sure in normal soccer you can sprint, kick, dribble, and shoot, but what happens when that's just not enough? In Strikers players can experience soccer battles like none other, featuring wacky characters that aren't afraid to break the rules of conventional soccer with their skills and abilities.
Players can blink across the battlefield to get better positioning, poison their opponents, and even just outright crush them if need be! Choose the character that best fits your playstyle and use your mana to strike at the most opportune moments. Each and every player on your team will have an important role, and only by working together will you succeed and bring out the best in each other.
Different kinds of modes can be used like Quickmatch, Replay Mode, Observer Mode, and Practice Mode. In Quickmatch you can get paired up with other similarly skilled players and play for the win. Replay Mode allows you to watch other teams play so you can pick up some new techniques and bring them back to your own games. Observer Mode makes streaming easy for services like Twitch and YouTube so you can bring the fun to everyone! Use Practice Mode to hone your skills against bots before you take to real matches and try to climb the leaderboards to soccer fame! After all, the best teams in the world didn't get to where they are without a little practice.
You already know the game of soccer, so why not enjoy it with some wacky characters and throw a few special abilities into the mix? Practice and play with your team to become one of the best soccer teams in the world in Strikers!
Status: Pre-Release
Business Model: Retail
Developer: Petroglyph
Publisher: Petroglyph
Category:

Stand-alone

Genre(s):

3D, MOBA, Fantasy, Sports, Casual

Platforms:

PC, Steam



Recommended System Requirements:

OS: Windows 7
CPU: 2.6 GHz+ Quad Core Processor
RAM: 2 GB
GPU: Nvidia GeForce 550 Ti or AMD Radeon HD 6800 Series
HDD: 500 MB



Description: Strikers is a fantasy soccer MOBA where players can enjoy the classic game of soccer with wacky characters and powerful, game-changing abilities. Just make sure you don't get poisoned or crushed in the process!
Nutaku.com announced the North American launch of Hero Zero, a free-to-play superhero browser game.
by MissyS
Yesterday, Valkyria Chronicles™ released for PC via digital download, and during its first 24 hours on sale blew all forecasts and predictio...
by Mikedot
Sandbox Interactive has started the all-important final beta for their sandbox MMORPG Albion Online.
by MissyS