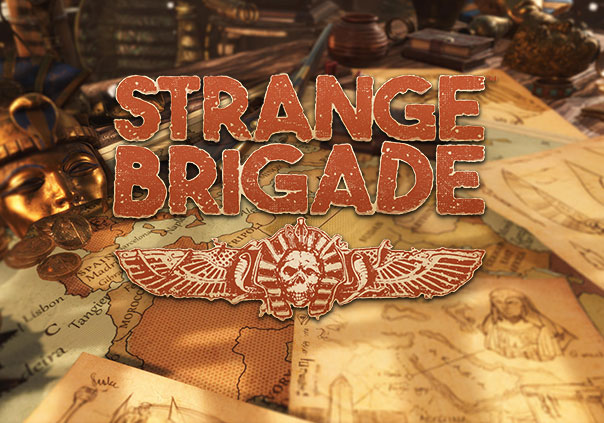 Strange Brigade is an upcoming buy-to-play adventure game developed by Rebellion for PC, Xbox One, PS4 and will be available for download on Steam. In the remote corners of the British Empire shadows linger. Some even say the supernatural convene there to conduct their evil doings. The Servants of The Crown know about these places, but fear the consequences of exploring these dangerous areas themselves.
This is where the Strange Brigade comes in and you have the chance to join them on their treacherous adventures! Embark on one of the most exotic safari missions of all time, venturing into areas far too dangerous for the average man. Only a true thrill seeker like yourself has the guts to explore forgotten civilizations shrouded in mystery and dangers. Take to the far reaches of the British Empire to discover treacherous tombs and uncover a truly terrifying evil force like none other in the world.
Players can choose one of four dashing, extreme adventurers seeking thrills and glory that could be found in the darkest corners of the British Empire. All of the adventurers have their own special powers, weapons, tactics and more that will make them a unique asset to your team. Learn how they all work and function together to stay safe and sound from the treacherous traps around every corner.
Mythological menaces will lurk around every corner being led by an evil Egyptian ruler, Seteki the Witch Queen. In fact, she's so nefarious that there is little to no mention of her in any hieroglyphs, but that shouldn't faze you. Secret caves and buried riches lay in hiding off the beaten path, so the dangers that await are surely worth the reward.
With an evil Queen on the rise, darkness spreading, and riches hanging in the balance the world needs a band of true adventurers. Join up with the Strange Brigade to claim your stake and fend off one of the worst evils the world has seen!
Status: Pre-Release
Business Model: Retail
Developer: Rebellion
Publisher: Rebellion
Category:

Stand-alone

Genre(s):

3D, Adventure, RPG

Platforms:

PC, Steam, Xbox One, PS4



System Requirements not yet known.


Description: Strange Brigade is an upcoming buy-to-play adventure game where players can join up with the Strange Brigade and hunt for riches amidst a darkness in the recesses of the British Empire. With an evil Queen on the rise and riches in the balance, how far will you go?
Just when you thought it was safe to step on the pitch again, Psyonix strikes again.
by MissyS
Looking for something to do this weekend? Check out the best free game deals and Twitch Prime Loot!
by MissyS