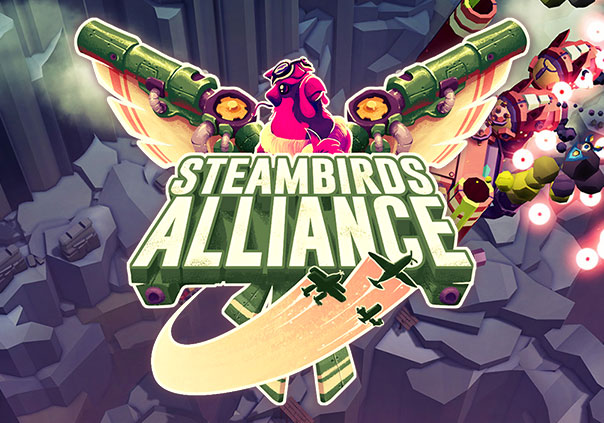 Steambirds Alliance is an upcoming shooter MMO developed by Spry Fox LLC where players can enjoy bullet-hell gameplay alongside their friends. The world of Steambirds Alliance is completely open and full of bosses sending out cascades of deadly bullets to stop you in your tacks. Hundreds of unique enemies with their own special ways of bringing your plane down are eagerly waiting for you to just try and best them.
There are many distinct plane types for you to unlock and master as you complete secret missions, however make sure you don't bite off more than you can chew. Steambirds Alliance is a permadeath game. This means that when your plane gets shot down, it's gone for good! Next time you encounter a boss think twice about diving head on into the fray. Make a plan, otherwise you might find yourself ejecting from your plane and having to start with a new one from scratch.
Little is known about Steambirds Alliance at the moment, but you are to sure have an action-packed time with your friends in this game. Just make sure you don't get shot down while getting lost in the fun!
Status: Pre-Release
Business Model: Free to Play
Developer: Spry Fox LLC
Publisher: Spry Fox LLC
Category: Stand-alone
Genre(s): 3D, MMO, Shooter
Platforms: PC, Mac, Steam


Recommended System Requirements:

OS: Windows 10 / OS X 10.12
CPU: 3.0GHz CPU Quad Core
RAM: 12 GB
GPU: Geforce GTX 780 / Radeon R9 290X
HDD: 2 GB